Unified Basketball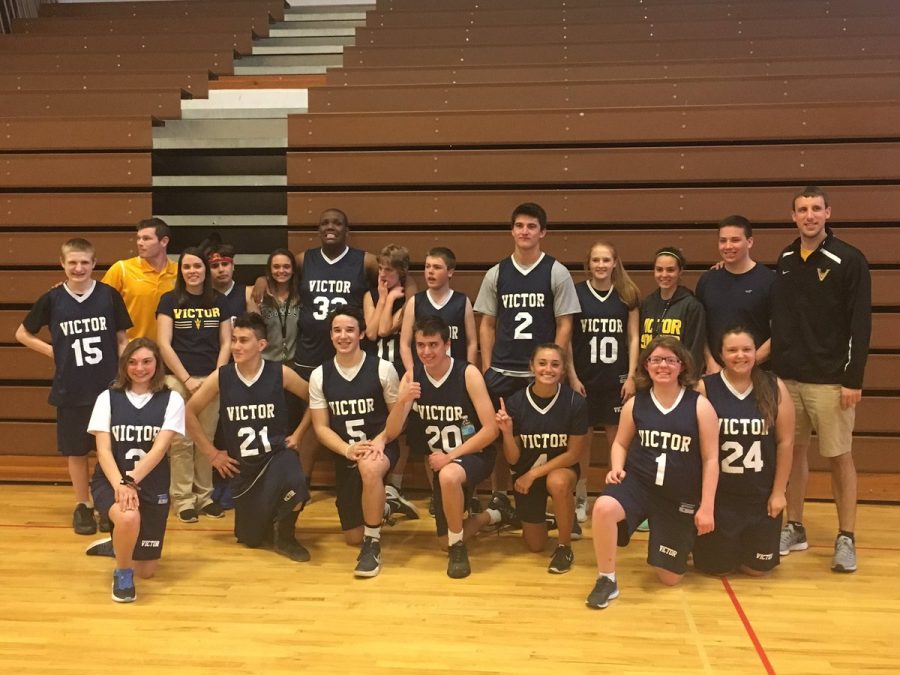 My name is Nicole and I am a junior in Victor High School. I love sports, especially basketball.  I am part of the 15:1:1 program which qualifies me to play unified basketball.
Unified basketball is made up of students with and without disabilities. It was developed to allow students with disabilities to participate in a recreational sport. It also gives students  without disabilities an opportunity to help teach and coach, which they can later use if they want to coach a team of their own. After all, teamwork and exercise is good for everyone!
I think Unified feels like playing varsity. Playing with a disability is difficult because  we need help with some of the little things. Basketball can be challenging, just like school. Unified basketball is challenging for me because, like school, it is hard for me to stay focused. My teammates struggle with staying focused during the games and practices as well.  We have students with various disabilities. We compete against other schools.
It is coached by Mr. Vistocco. This will be his third year coaching. There is a new season coming up starting in the spring. We will have new players on the team this year as well. Chayse will be our new manager this year, too. Chayse is a senior this year. Coach Vistocco asked him to manage our team. I can't wait!   It will be amazing to play with my teammates. My personal goal this year is to win another award for my teammates and Coach Vistocco. The team has three awards now. Two are Culminating Event awards and last year, Mason Fooks won an Athlete of the Week Award.