Outdoor Activities Club takes on Lake Placid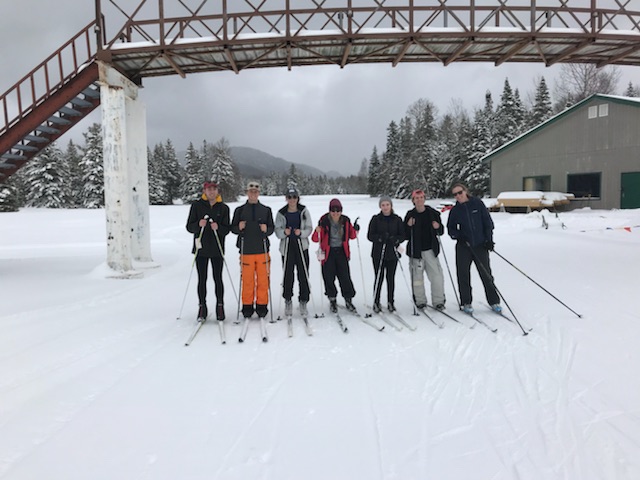 Landon Urzetta and Cali Denny
April 9, 2018
On our first full day in Lake Placid, we departed early from our cozy motel to Mt. Van Hoevenberg for a day full of cross country skiing. Once we arrived, we made our way into a lodge full of collegiate athletes dressed in racing suits with faces painted with glitter. True nordic culture. The complex was hosting a collegiate championship that weekend, which was exciting to watch teams from all over the country race.
Soon we found ourselves with poles in hand ready to explore the trails in front of us.  The snow-covered pines stood tall around us as we skied, (or attempted to ski) up and down all of the hills we encountered.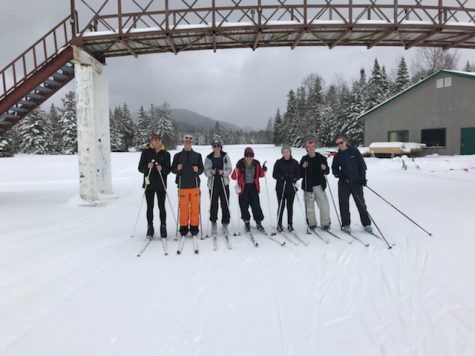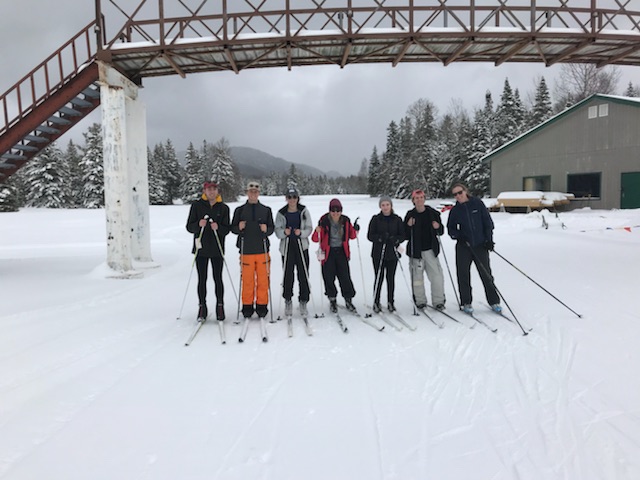 One thing I learned about cross country skiing is that it is way harder than it looks. I think all of us on the trip could agree that the downhills were our favorite part.
The next day, an early morning departure led us through the winding hills of Lake Placid to the Adirondack Loj. We laced up our boots, slid on our snowshoes, and began our ascent to Tabletop Mountain.
 Our first stop of the day was the Marcy Dam, where we ate snacks and admired the high peaks surrounding us. A few hours later we stood 4427′ above sea level, on the 19th tallest peak in the Adirondack Park.