Arbor Day in the village of Victor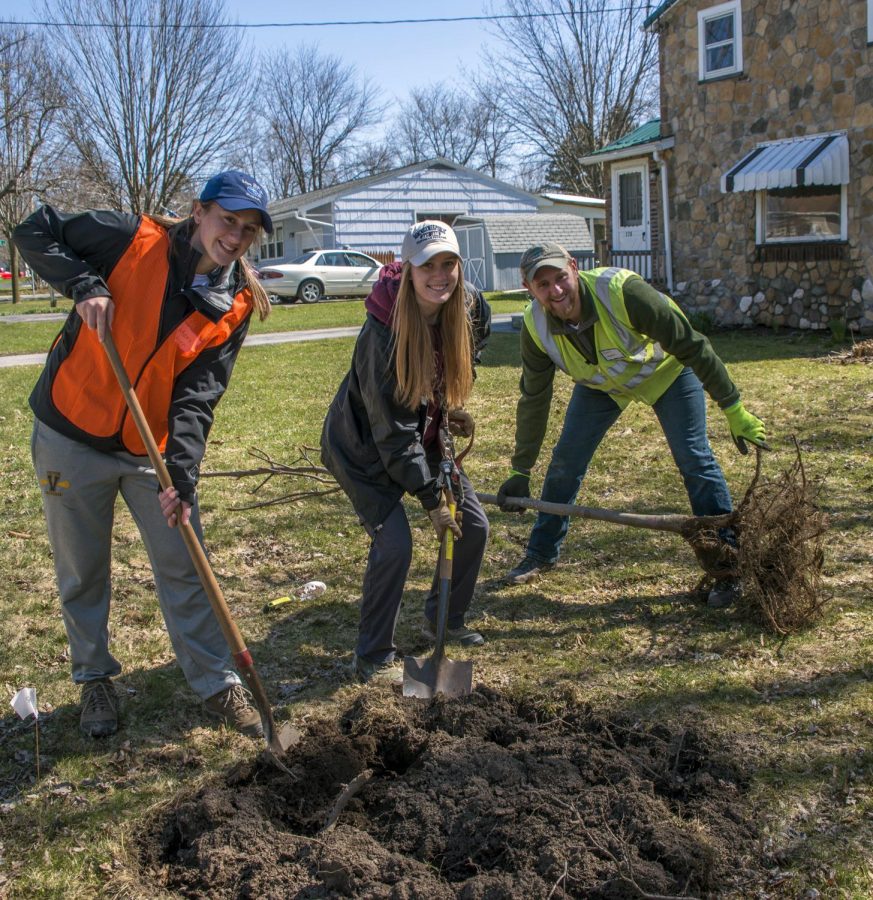 On April 21st, Victor students and community members came together at Harlan Fisher Park for the town of Victor's annual Arbor Day event. We started the day with a tree planting demonstration from our town arborist Chris Luley. As the arborist for the town of Victor, Luley is responsible for managing and maintaining our trees, especially those that are being planted throughout the year. We learned many planting techniques, including how to measure the depth of the hole to make sure the roots of the trees have enough room to grow.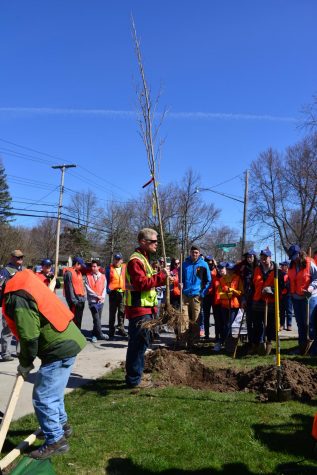 Soon after the demonstration, we split into different groups to plant 28 trees up and down Church street. Student representative Mary Allen commented on why she joined the Tree Board for the town of Victor.
"I wanted to learn more about how people are trying to help out in local community's environments. I was excited to help out to keep our town green and learn about how we can all help out in the best way," said Allen. Mary is planning to study environmental science next fall at Allegheny College.
The annual event brought students and community members together with the goals of beautifying our town, and helping our local environment. Below is a video and more photos from the event.