Morning Music – Top Song Choices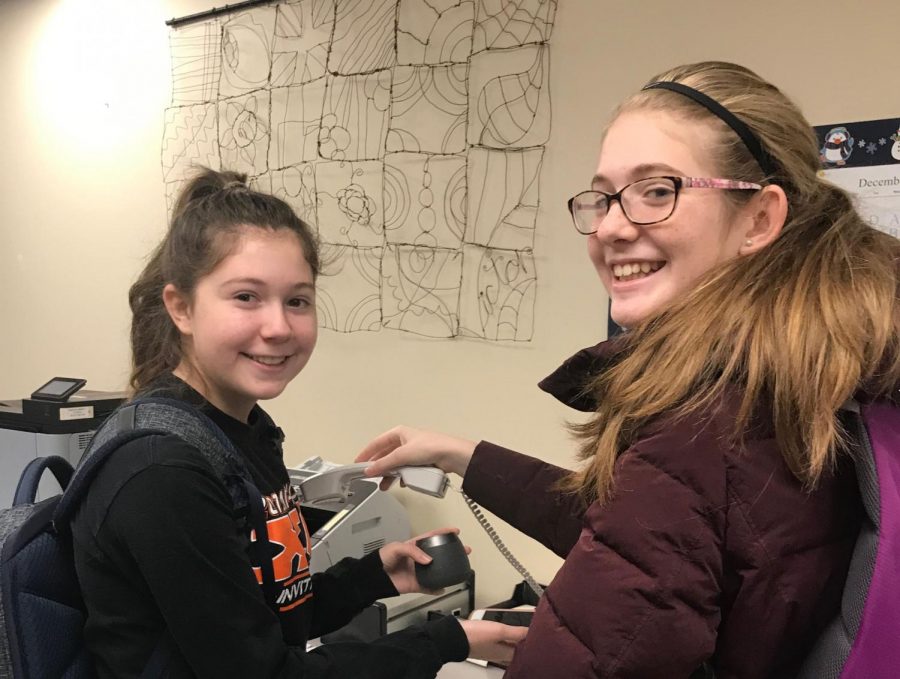 Mornings can be tough here at Victor. With early mornings, long after school activities and late night study sessions it can be hard to feel awake in the mornings. Lucky for us, the Positive School Climate Committee has had the wonderful idea to start playing music in the mornings. Here are the top ten song selections of the songs played on the announcements so far.
Waterloo – ABBA
This toe tapping song will leave you in a great mood as you mosey on down to your first class. With its timeless lyrics and great dance beat this song will be a certified hit among the student body.
Ain't No Mountain High Enough – Marvin Gaye and Tammi Terrell
Listen, we all know this song. We all love this song. With it's sweet message and classic gospel sound you are sure to get a soulful response from the students here at Victor.
Another One Bites The Dust – Queen
With its solid beat and Freddie Mercury's high flying vocals this 70's hit will certainly raise your spirits as you dance down the halls.
You Belong With Me – Taylor Swift
Grab your Webkinz and Lip Smackers as we go back in time with this 2000's hit from Taylor Swift. With lyrics everyone can relate to and your besties you are sure to have a great time in the mornings.
Halo – Beyonce
It's Beyonce. Do I need to say any more?
Keep Your Head Up – Andy Grammer
This catchy tune holds so much importance in our school. It is so common for students to begin to feel overwhelmed, anxious, and depressed. But this song reminds you to keep your head and you are sure to get through your troubles sooner than you think.
Here Comes The Sun – The Beatles
This classic soft rock song will be sure to lift your spirits along with all of your classmates. With the cheerful song straight from the desk of George Harrison you are sure to have a great day.
Honorable Mentions
Bohemian Rhapsody – Queen
Don't get me wrong, Bohemian Rhapsody is an absolute masterpiece and should be listened to as much as possible. But with a time-stamp of six minutes and only a five minute time window you are bound to cut off one of the best parts of the song, and that would just be criminal.
Cat's In The Cradle – Harry Chapin
No one wants to start the day on the verge of tears, and this is what will happen if we pick this song. With its heartfelt message that can touch even the coldest of hearts it is not a song that should be listened to first thing in the morning.
Blue (da ba dee) – Eiffel 65
This is a great song, it's fun and is guaranteed to put you in the dancing mood. But this catchy tune is also able to get stuck in your head, so right when you're about to answer the last question on that  big APUSH test all you can hear is that song.