GSA: Your New Support System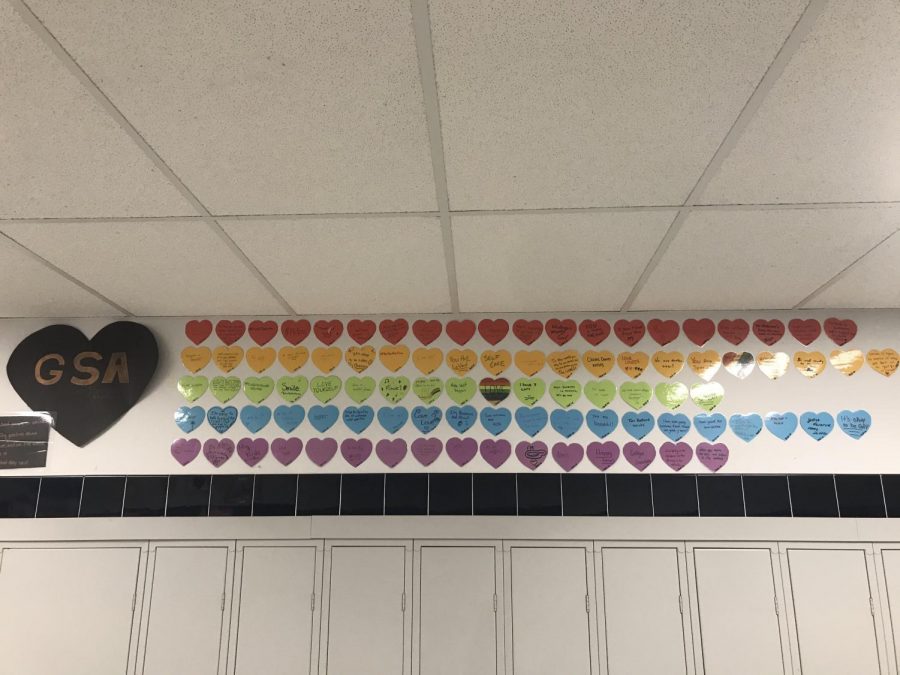 When you spot a poster for GSA in the hall, you may not give it much thought. It's just a club for gay kids, right? That couldn't be further from the truth.
GSA, or the Gay Straight Alliance, meets the last Thursday of every month in Mrs. Dunbar's room, Room 102. This student-run club aims to make the school a more positive and accepting place for all, regardless of gender identity or sexual orientation.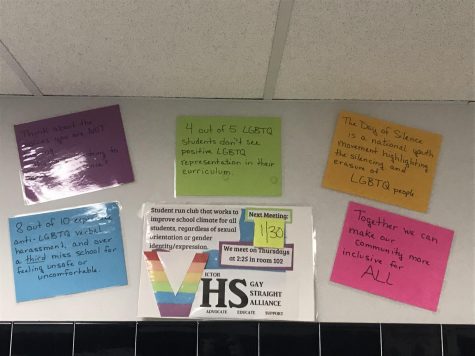 The club holds a variety of meetings and events each year. Last year, the club held a movie night, where club members stayed late after school to watch the movie "Love, Simon". Earlier this year, they even held a collaboration meeting with the Positive School Climate Committee. The two groups worked together to write positivity post-it notes to stick up around the school, in order to give everyone a dash of good feelings on the last day before winter break.
I attended GSA's most recent meeting on January 30th. At that meeting, we discussed our plans for our next big upcoming event, the panel discussion.
Last year, we invited three LGBTQ+ guests, two students and one alumni, to sit on a panel, talk about their experiences and answer any questions attendees may have had. This year, we plan to hold a similar event for our March or April meeting. I highly recommend attending if you'd like an informative experience.
During the meeting, I asked three other club members why they attended the club:
"My therapist recommended me to come to this club after I told him it was a thing."
"I feel welcome. Like I can be who I want to be."
"It's a place to feel like yourself."
The three students also expressed that the club felt like a "big family", and I agree that that's the best way to sum it up. Whether you identify with the LGBTQ+ or not, GSA is a great place to go if you want to find a support system or friend group made up of kind people. It's not just "gay kids talking about gay things", it's like a big family that's therapist-approved! What's there not to love?