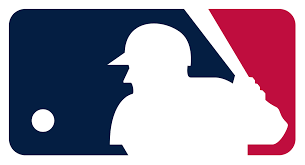 Baseball is back and I can't be more excited! We are set up for a great season with numerous stars going to different teams as well as other teams on the rise. We are primed for one of the best seasons of all time.
This will be a bit of a different piece as I am simply going through the league giving my predictions for every aspect of the game. 
I will be predicting each division, postseason and individual awards.
Starting off with each division:
BOLD MEANS PLAYOFF TEAMS
AL East                                                                         NL East
Toronto Bluejays 94-68                                1. New York Mets 96-66
New York Yankees 93-67                             2. Atlanta Braves 92-70                         
Boston Red Soxs 90-72                                  3. Philadelphia Phillies 87-75
Tampa Bay Rays 88-74                                        4. Miami Marlins 63-99
Baltimore Orioles 57-105                                     5. Washington Nationals 61-101   
AL Central                                                                     NL Central
Chicago White Soxs 97-65                           1. St. Louis Cardinals 95-67
Detroit Tigers 83-79                                            2. Milwaukee Brewers 92-70
Minnesota Twins 80-82                                     3. Cincinnati Reds 81-81
Cleveland Guardians 72-90                               4. Chicago Cubs 74-88
Kansas City Royals 70-92                                   5. Pittsburgh Pirates 65-97
AL West                                                                          NL West
Houston Astros 99-63                                     1. Los Angeles Dodgers 103-59
Seattle Mariners 88-75                                 2. San Francisco Giants 91-71
Los Angeles Angels 84-78                                    3. San Diego Padres 88-74
Texas Rangers 83-79                                             4. Colorado Rockies 75-87
Oakland Athletics 61-101                                      5. Arizona Diamondbacks 62-100
Postseason: BOLD INDICATES WINNER
AL Wildcard: (Astros/White Soxs bye)                            NL Wildcard: (Dodgers/Mets bye)
3. Blue Jays vs 6. Mariners                                        – 3. Cardinals vs 6. Giants 
4. Yankees vs 5. Red Soxs                                          – 4. Brewers vs 5. Braves
AL Divisional:                                                                   NL Divisional:
1. Astros vs 5. Red Soxs- Astros in 6                        – 1. Dodgers vs 6. Giants- Dodgers 6       
2. White Soxs vs 3. Blue jays– Blue jays in 5           – 2. Mets vs 5. Braves- Mets in 7
ALCS:                                                                                 NLCS:
1. Astros vs 3. Blue jays– Blue jays in 6                    – 1. Dodgers vs 2. Mets- Dodgers 7
World Series:
1. Los Angeles Dodgers vs 3. Toronto Blue Jays- Dodgers in 6
MVP: Walker Buehler
Yes, yes I am being a homer by picking the Dodgers but I pick my team to win it all every year no matter the circumstances. A lot of baseball experts can agree they are the best team as well, it is not just me. 
Here are my individual awards for each conference:
AL MVP: Vlad Guerrero Jr.
NL MVP: Juan Soto
AL Cy Young: Robbie Ray
NL Cy Young: Walker Buehler
AL ROTY: Bobby Witt Jr
NL ROTY: Oneil Cruz
AL Manager: Scott Servais (Seattle)
NL Manager: Buck Showalter (Mets)
Like every sports prediction I make these will probably all be terrible but all we can do is watch and see, maybe this is the time I get something right in the sports world for once.