Return of the Brew Devils!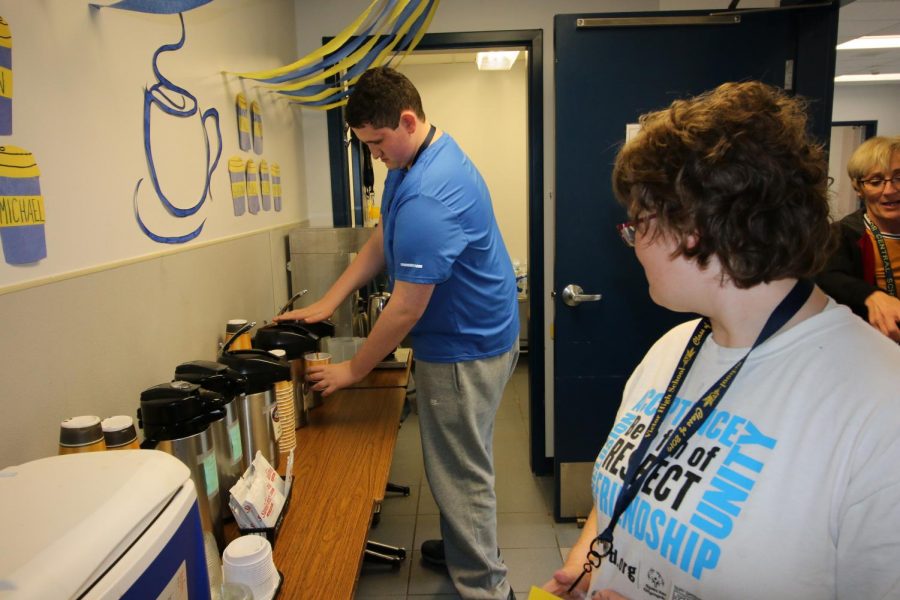 Mr. Caughlin, Advisor
October 9, 2019
Good news coffee addicts! The Victor Brew Devils are back and brewing up hot cups of coffee and tea and slinging snacks every day down in the cafeteria. The shop is staffed by Victor students and is open in the morning from  8:00-10:30, and from 12:45-1:50 in the afternoon.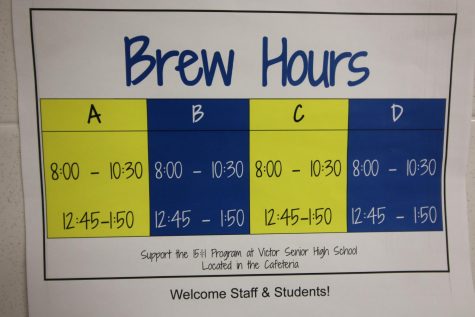 Prices at the Victor Brew Devils are fair, and won't break the bank. Coffee runs $1.25, Tea is 1.00, and snacks are 50 cents. More importantly, all coffee is supplied by Finger Lakes Coffee Roasters and is fresh brewed daily.
I stopped down while working on a journalism project and chatted with employees Isabel Newton and Michael Utter. They told me they we happy to be back in the shop. Isabel said, "I just like seeing my friends and selling coffee."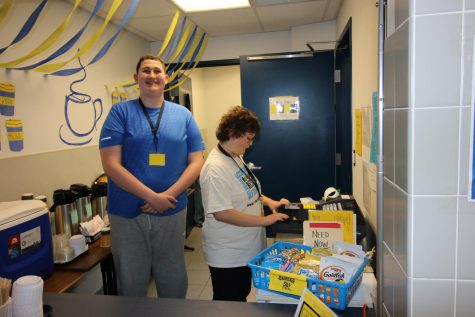 While I was there, Josiah Wilson came to the counter. He relies on the shop for their low-priced snacks.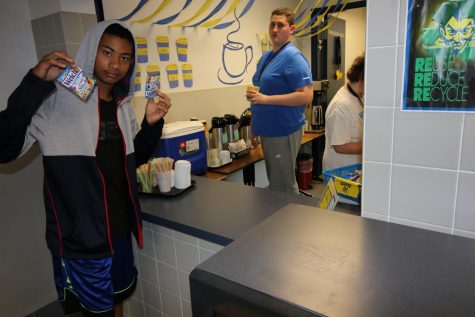 The shop is bustling and there are people walking around with styrofoam coffee cups, or for the dedicated java nuts and sustainability advocates, the Victor Brew Devils Coffee Club mugs.
For people interested in the mugs, or the Coffee Club, membership in the club includes a punch card, and you get discounted coffee and a free coffee after 10 cups.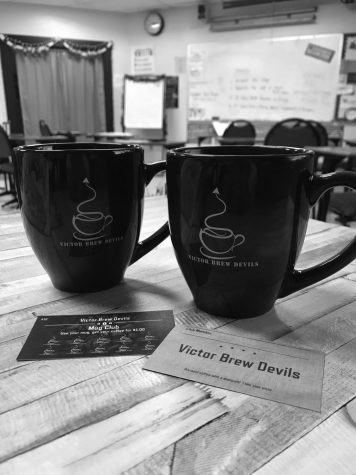 I highly encourage you visit the Brew Devils shop. You are sure to meet a smiling employee, participate in a lovely conversation and walk away with a steaming cup of life-restoring joe.