Mikaela Davis at Abilene covers Grateful Dead: a transcendent night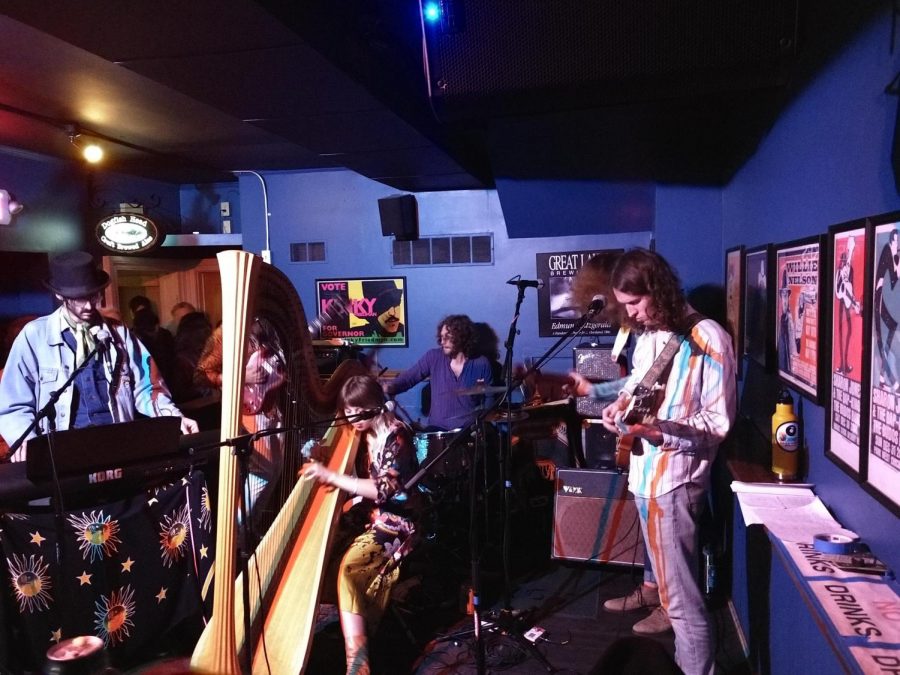 A Penfield native and classically trained harpist, Mikaela Davis made her triumphant return to Rochester for a sold-out hometown show. Davis and her band Southern Star played two sets at the tiny venue of Abilene on Tuesday October 29th. Their first set featured all originals, then they were joined by Greg Maslyn on keys for the second set, in which they covered the Grateful Dead's legendary Live/Dead album in its entirety.
The music of Davis and the Southern Star is hard to categorize. When people hear that a harp is involved, they might assume it's classical music, or easy-listening. It is anything but. The sound bounces between pop, funk, psychedelia and rock. It is held down by Shane McCarthy on bass and soars high with the tinkle of harp strings. Best of all, it features intricate instrumental and vocal harmonies, while delivering intense beats, memorable melodies, and high-peaking solos.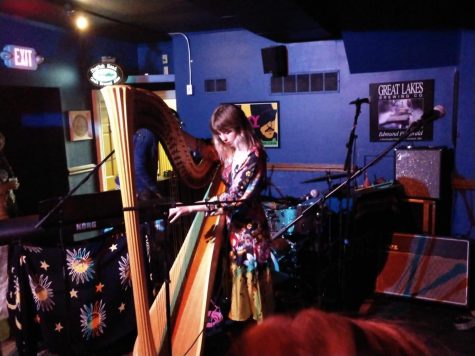 The energy in the venue was palpable, and the space standing-room-only. This created an intimate atmosphere, and it was clear that the audience was there for her, as they sang along to songs and cheered for their favorites.
Davis herself looked ephemeral in a flowy kimono dress, and was feeling the night. After the second song, she stopped to speak to the crowd: "It feels good here. Thanks for bringing the good vibes."
The band typically tours as a four or five piece, with Alex Cote on drums, Shane McCarthy on bass and his brother Cian on lead guitar. They also play with another bandmate on pedal steel and rhythm guitar. 
Davis and her band have achieved significant critical and popular acclaim in the last few years. She was nominated for two Grammy's in 2018, and her first full length album, Delivery, was well received.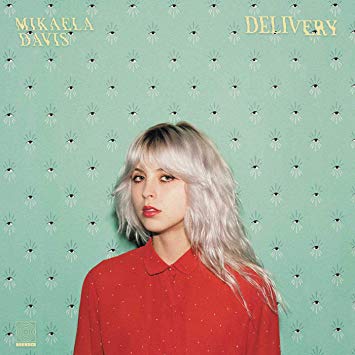 Beyond local area shows in Rochester, Buffalo and Syracuse, Mikaela Davis and the Southern Star have toured nationally, and even internationally. They cover the Eastern seaboard, from North Carolina, to Nashville, to Vermont. 
Recently, Davis played with Bob Weir, founding member of The Grateful Dead, at Lockn' music festival on the main stage. A fan at Tuesday's show was heard saying,  "It's crazy; just this summer she played in front of 78,000 people at Lockn' and now we get to see her here."
Abilene has a tiny stage, and the band seemed to fill every inch of the space. Most of the stage was dominated by Davis's massive harp, but musically the McCarthy brothers made their presence known in a full and punchy bass tone and smooth and precise guitar licks.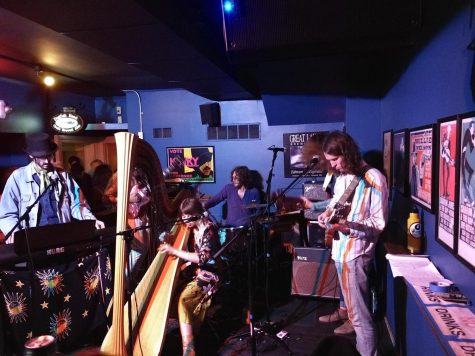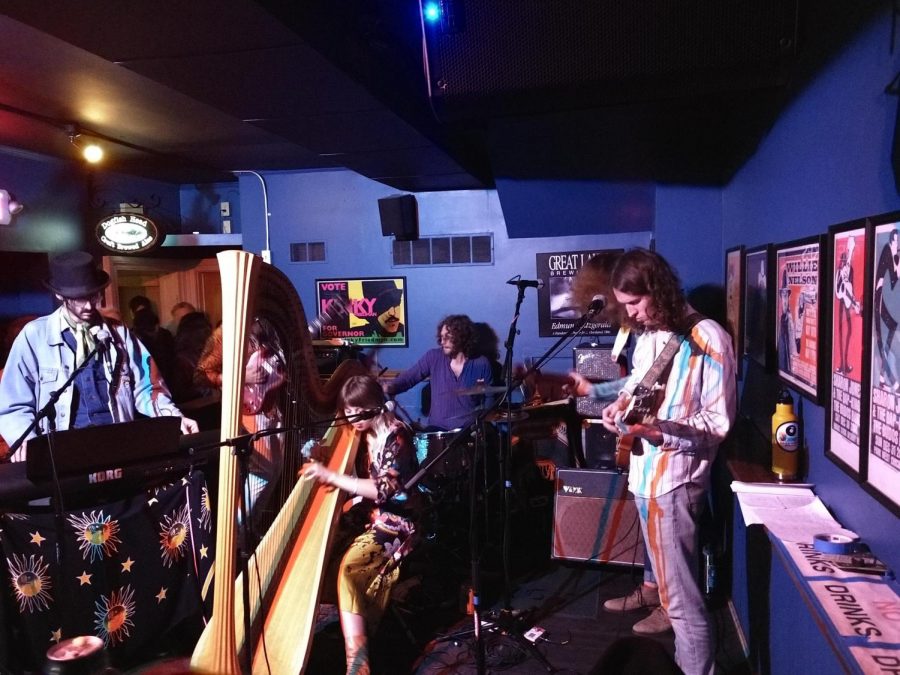 The stage got even more packed when they added Greg Maslyn for the second set. No Grateful Dead cover could do justice to the music without a pianist, and Greg was a spectacular addition. He emulated both the poppy organ sounds of Tom Constanten and the bluesy vocals of Ron "Pigpen" McKernan. 
Greg's mastery over keys and vocals was most clear during the highlight of the second set: "Turn on Your Lovelight." The song requires a soulful style of singing that is almost more shouting and screaming in counterpoint to the drums and bass and is nearly impossible for most singers. Maslyn managed to balance classical vocal training with enthusiastic crowd engagement, truly channeling the late great Pigpen.
Cote, the drummer, had a lot to handle, especially because the Grateful Dead famously played with two drummers. His skill was put to the test during "St. Stephen>The Eleven," which requires a shift into and maintenance of 11/8 time.
The crowd was a mix of Dead Heads, music lovers, and college students, but everyone was locked in to the music. Many attendees had seen Davis and her band for years, making sure to catch her when she is back in the area. One excited concert goer said, "I have been seeing her for a while, probably like 8 years, since she was at the Bug Jar. And now, she tours Europe."
While everyone loved the second set musical costume, from the exploratory "Dark Star," to a heart-wrenching "Death Don't Have No Mercy" and a psychededlic "Feedback," the true highlights of the evening came for me during their first set.
Davis explained that they had never "opened for [themselves] before." They didn't seem unpracticed. She poured her heart into "Little Bird" and the touching "Home in the Country." Even "Cinderella," the only song new to me, grew on me after a slow start. The end of the first set was a real rocker, as they thumped through their funky "Other Lover."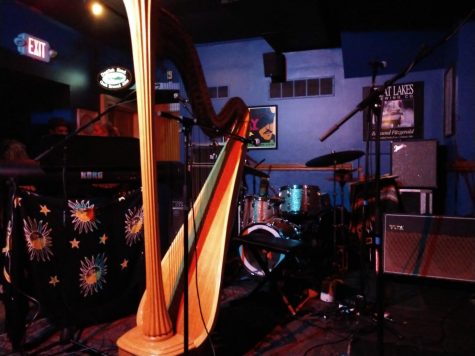 This reviewer will make every effort to see Davis and her band whenever they are within driving distance, and recommends readers do the same. At the very least check out their album Delivery, and if you don't already love the Grateful Dead, what are you waiting for?
Setlist:
Set One:
Little Bird

Do You Wanna Be Mine?

Home in the Country

Get Gone

Cinderella

In My Groove

Other Lover
Set Two: (Live/Dead by the Grateful Dead)
Dark Star

St. Stephen

The Eleven

Turn On Your Lovelight

Death Don't Have No Mercy

Feedback

We Bid You Goodnight