Soccer- "a team sport in every way"
The 2020 soccer season was nothing close to normal for the Victor Girls and Boys Varsity Soccer teams. Brynn Sandruck stated "soccer is a team sport in every way" and this was very clear this season.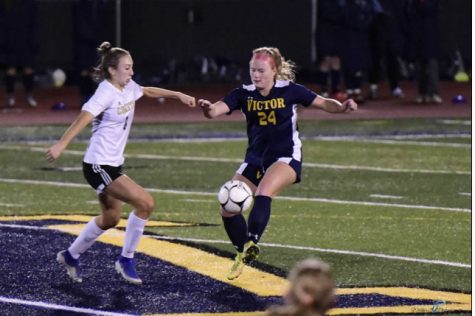 The girls team ended their season on November 12th against Fairport with a score of 3-1, with a goal scored by Emily Neenan and assisted by Abby Samson, ending the season with a 2-8-1 record. The boys had a tough end to the season losing to Penfield 6-0 on November 16th ending with a record of 6-6. 
As a member of the girls soccer team I believe this is my opportunity to share how the season unfolded. 
In June, when the typical training and workouts would begin for Victor Girls and Boys Soccer teams the players and coaches found themselves at home not being able to begin their season. When it was obvious that this would be an unusual season the members of the teams had to find different ways to prepare. This was until it could all begin in September, a month later than the usual starting time.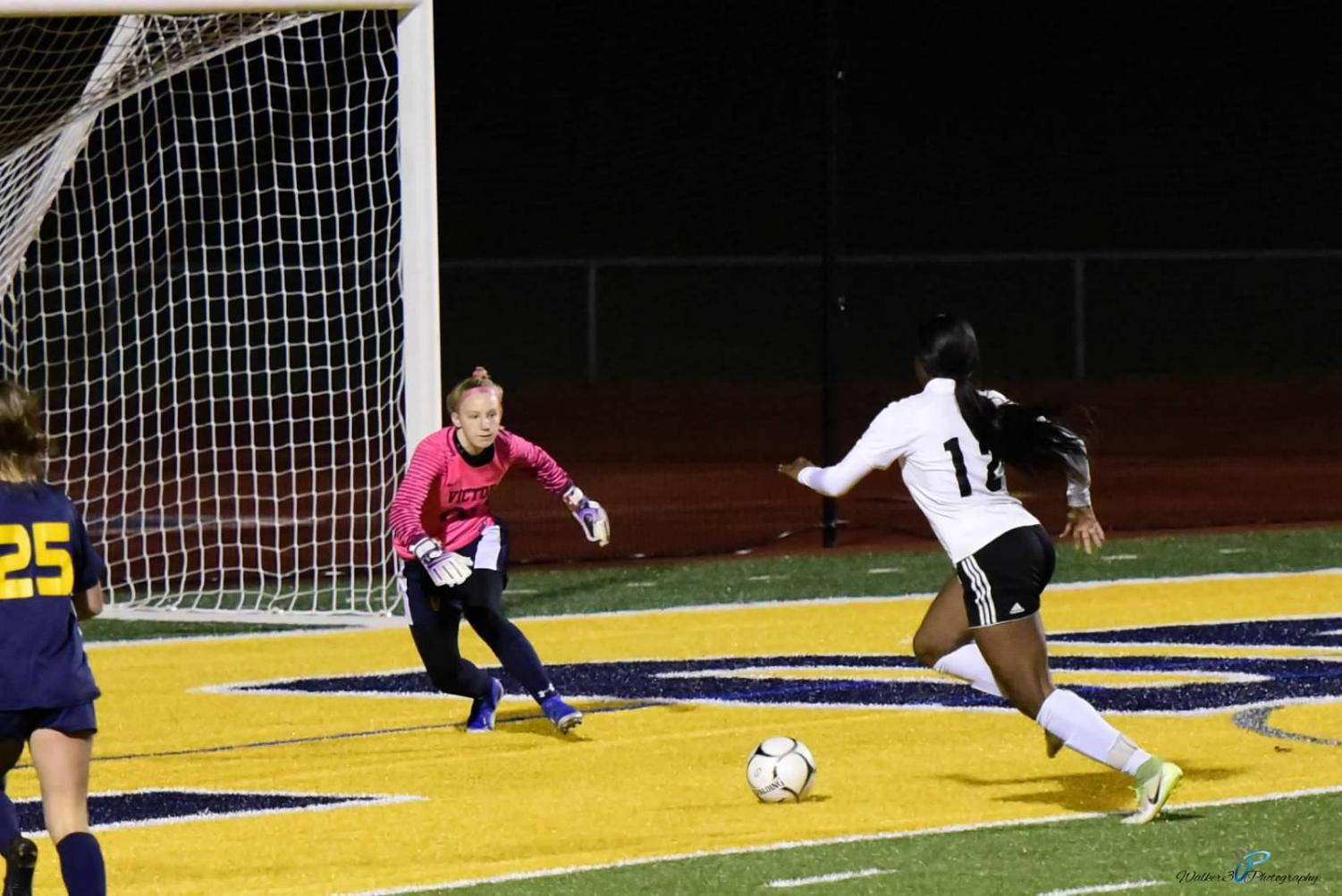 Section V announced that they would allow soccer to happen this year, setting guidelines, and shortening the season. All of which led to teams facing a faster preseason timeline then ever before. 
Allowing the teams to have a season, even though there would be risks, Austin Clifton shared that he didn't "think anyone would let Covid get in the way of them playing the sport that they love". Followed by Abby Samson sharing "I've loved playing soccer ever since I was little and I was excited to play my senior year at Victor with my best friend, Liv DeYoung".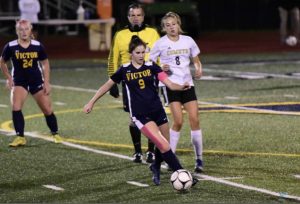 It was clear to me that these seniors were not going to let this pandemic stop them and their team from competing.
For Sandruck the opportunity to play her junior year was something she was not going to let go…" I love to play, it's as simple as that…and I wasn't willing to give up what I love and do with my best friends for anything". 
Accepting the challenge of this season meant having a lack of fans, social distancing, wearing masks, less team bonding, and a shortened season. 
With all the guidelines it was even more obvious that this is a team sport and teamwork is what would make this season work. Being the first teams to ever experience a season like this meant for Sandruck working hard to "set an example and figure it out without instructions" which taught this team "that the game is something to be cherished and to play every game like it's your last". 
For Trevor Walker, lack of fans and no student section meant "the "home field" advantage wasn't that big of a deal". Whereas for Samson it was "a bummer not being able to go watch and support friends at their sports games because it's such a fun experience to be a part of". 
According to Sandruck without fans it shifted from a "school spirit mentality to more of a sisterhood mentality". 
To make this season work team bonding became very important, especially since everything was happening really fast, which in turn for the girls team "allowed everyone on the team to become very close in the short period of time" (Samson). Although there was no team bonding outside of practices and games, for the girls, the bonding came naturally on the field as they faced every challenge together as one.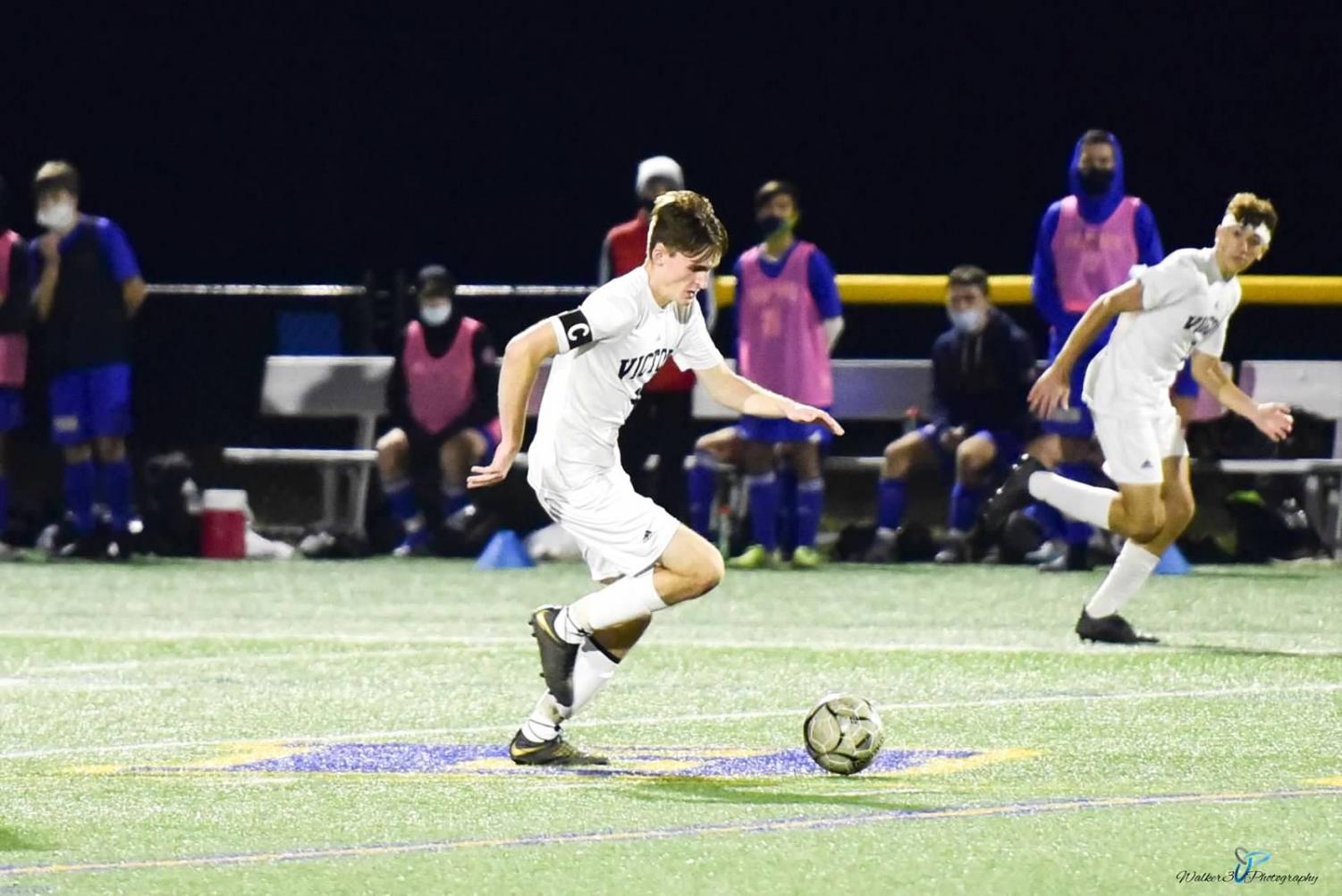 With regards to the boys team, zero team bonding outside of practices and games made this season a little harder. Clifton stated it was "unfortunate" especially since for him, "team bonding events are where the best memories are made".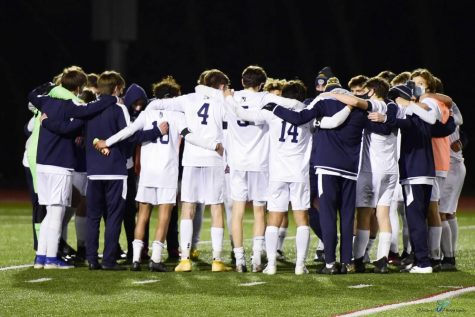 According to Walker the hardest adjustment was wearing the masks. He commented that "having to worry about remembering to bring your mask and having to deal with it falling off your nose or getting sweaty". As well as them being "impossible to breathe while running when wearing one" are the reasons that this was the hardest adjustment this year. 
Looking back on high school many athletes will not remember the wins and loses, but be like Samson, "very grateful to have this season and even more grateful that I got to share it with all my amazing teammates". 
The players who were fortunate to play this year may also remember the mask and crazy guidelines or the couple hardships their team endured. But this season will have so many more takeaways, like for Sandruck, never "taking anything that makes you happy for granted".