Invincible
The best superhero show of 2021!
Ok so don't quote me on that because not all of the superhero shows that are coming out this year have been released yet but so far Invincible has been number  one due to its interesting take on the superhero genre
You're probably wondering to yourself who's Invincible and why haven't I heard of him before. To answer your questions, The Invincible comic series was created by Walking Dead creator Robert Kirkman and artist Cory Walker and was published by Image comics back in 2003. And was an immediate success due to the creativity, the mystery and the storytelling genius of Robert Kirkman.
The Invincible television series was released on Amazon Prime in March. As of right now all of season one is available on Amazon Prime each episode is about an hour long but it doesn't feel like it. And don't feel bad once you finish season one because Invincible has been given a second and third season.  
Another amazing part of the show is the voice acting the people at Amazon really brought in an all star cast  to voice the characters such as Mark Hamill, Seth Rogen, JK Simmons and many many more. Even though it's an animated series it has some of the same energy of another Amazon Prime original The Boys and Disney's Sky High. 
While there are multiple stories going on the main plot is about Mark Grayson who's the son of the most powerful superhero in the world Omni-Man (played by JK Simmons), finally gets his powers he inherited from his dad and quickly must learn how to use his powers so that he can become the hero the world needs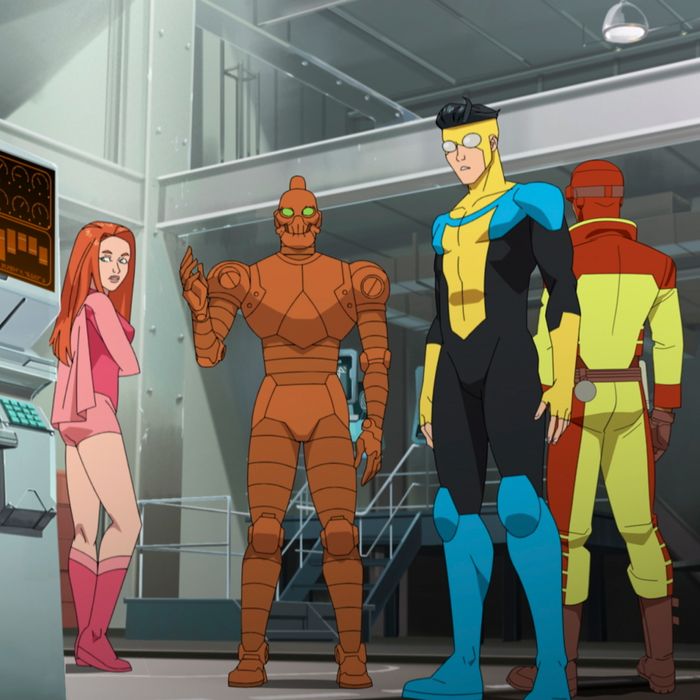 With the other parts mostly focusing on Omni-Man not being what he seems, A new set of heroes must rise to the challenge of being the new version of a famous team after the sudden mysterious disappearance  of the Guardians of the Globe. And Debbi Grayson struggles to find her place in the family being the only one without powers.
While this show is brand new it has great potential with each episode knocking it out of the park with the action, the humor and the emotional drama. Also the art style of the show looks like it was taken right out of the comics which I have to say I really like and wish it would happen more often. I wish more comic related projects would include the creators or the writers of the character getting the movie or tv show treatment.  With this only being the first of hopefully many seasons to come we could see more Independent superheroes show up on either the big screen or silver screen. Either way the future of superheroes movies or tv shows will be entertaining.