Taichi Bubble Tea
Located in the food court of Eastview mall is a great place to stop by for some amazing food and bubble tea! Taichi Bubble Tea, one of Victor's newest restaurants.
This company has been opening new stores since they first opened in 2015. Taichi has been growing throughout the United States and has opened in 13 different locations and is planning to expand even more soon. 
"Healthy Fresh Fusion" are all the perfect words to describe Taichi's delicious menu. 
Bubble tea is a tea-based drink (originated in Taiwan) shaken up with a flavor of your choice and traditionally tapioca pearls, which can also be substituted for your choice of popping boba pearls and any other toppings. 
One of the most special items on their menu is their bubble tea. There are so many different options you can choose when creating your own bubble tea. Taichi offers a wide variety of Fruit teas, Lemon teas, Milk teas, Smoothies, and more and the best part is, you get to pick your own flavor boba to go inside!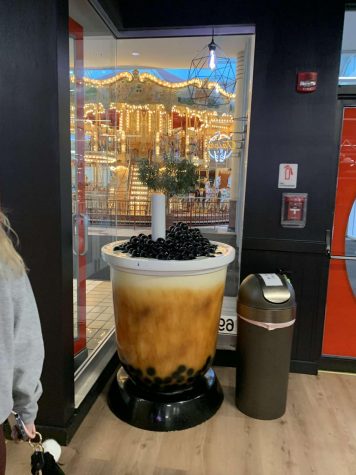 Some of their tea flavors include: Mango, Pineapple, Grape, Blueberry, Green Apple, Passion Fruit, Rose, and Strawberry. They also have a wide variety of milk teas including Chocolate, Mocha, Watermelon, Papaya, Latte, and Matcha.
The food choices were just as overwhelming because there were so many options to choose from including Poke bowls, Rice boxes, Sushi burritos, a Taichi rice or salad bowl, and ramen.
When you first step foot into Taichi you can feel the welcoming environment the employees provide and the employees will take the time to explain any questions you may have. The interior design of the restaurant was memorable. My friend and I felt like we were in a completely different place when entering which is perfect after having a long and stressful day.
While ordering it was cool watching how everything was prepared because they did it all right in front of you, we watched as they made a couple food orders and the process of making the bubble tea.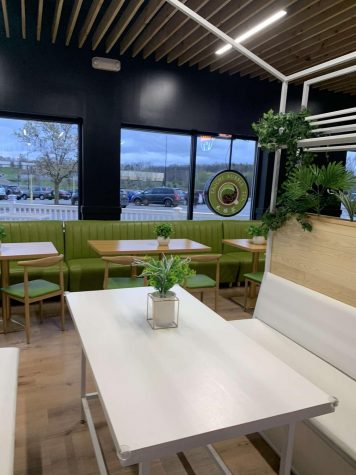 After we had ordered we sat down at one of their booths and waited for our food and drinks to arrive, one of the employees came shortly after and we were pleasantly surprised with how awesome everything looked.
We of course could not resist but to order two different kinds of bubble tea one with a green tea base and their popping boba the other with a black tea base and tapic oa pearls which was amazing, just the right amount of boba. 
Along with our tea I got a customized sushi burrito consisting of crab, cream cheese, cucumbers, corn, white rice, carrots and I used their yuzu sauce.
Overall, our experience was amazing! Everything we tried was bursting with flavor. We were delighted with the variety of options given and definitely recommend for you to try!