"When I got into bus driving I had no idea what I was getting myself into, but I'm glad I did it."
I get on the bus every morning muttering a "good morning" and leaving with a quick "have a good day," never have a real conversation nor learn about the people who do so much for us. Bus drivers are one of the most underappreciated employees, so I worked with this and decided to interview my current bus driver, Dave Fisher.
Background
Before bus driving, Fisher was a plastics engineer, leading a team of engineers and technicians. In 2014, Fisher retired and started driving for a year, then unretired from driving, officially retiring at the end of 2016. Eventually, he started driving for good in March of 2017, after he got a Hawaii vacation in.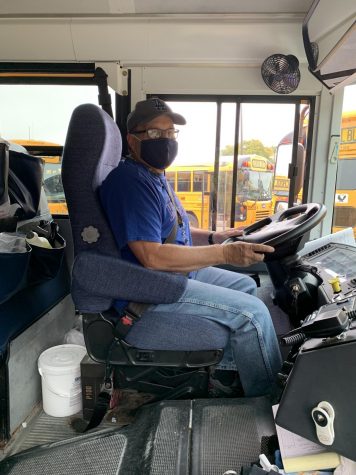 The Job
Fisher loves being a bus driver. He tells his wife about the kids on his bus, how they remind him of his children and grandchildren, "the thing that's really cool about my job, the thing I love the most is the little kids. It's like I have 50, 60, extra grandkids, you know? And they make me laugh everyday. They say the funniest things, they have the weirdest questions, you know… when I got into bus driving I had no idea what I was getting myself into, but I'm glad I did it." 
Fisher values his job and the time he is able to spend with the students on the bus, stating that, "quite frankly, this is going to sound really weird and kind of corny but I care about these kids. I care about the kids I drive, you know? Like I said, especially the younger kids, they're like my extra grandkids. I really do, I would beat myself up to no end if one of the kids got hurt."
Training
Keeping each person safe every morning and afternoon is a large, important part of the job. The training that goes into bus driving is long yet essential. You are hired under the condition you will be getting your road test license. There is a six week training to make sure you know exactly what to do in every situation while driving. 
On top of that, every two years each driver has to retake their road tests. "The vast majority of our drivers are excellent drivers because they have to do this… every year we have to do a physical performance test, have certain agility and be able to get off the bus in a certain time frame, carry a 150 lbs weight a certain distance, things like that."
Outside of Work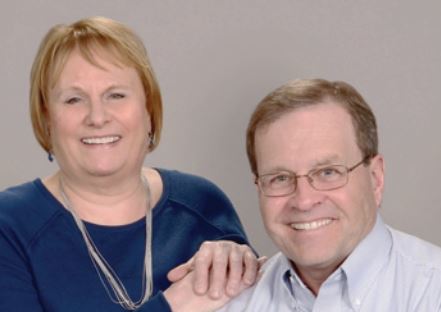 During his free time, which is about a four hour break, Fisher and his wife like to exercise, go on walks, and volunteer at his church. Fisher guides some other leaders at his church too, "I'm a coordinator for our church so that keeps me busy, plus, I lead a couple of those small groups. I coach the other leaders."
Something Fisher keeps in mind while working with people and leading them is, "A leader is only as good as the people around him… my goal is to always hire someone smarter than me… I didn't need to hire somebody that was good at what I was good at, I needed to hire someone who is good at what I'm not good at."
"You can teach almost anyone anything but what you can't teach people is good character and integrity… I would always look for people that had integrity. If I could trust people we could work together and we could always make good teams." 
This is actually one of Fisher's only complaints about his job, that, "the drawback of the bus driving is it's not so much the team culture because, you know, I'm out there by myself."
Overall, Fisher says that driving is "a way I can help out and volunteer/serve in the community. You know, I think especially with the younger kids I-I provide a benefit for them, and I can help them out… They're nicer to me than I deserve."