The Experienced Newcomer
With the new school year trying to return to pre-Covid style we have lots of new faces here at the high school from freshman to new teachers. One of the new faces is Mr. Salerno, a new physics teacher going into his 33rd year of physics.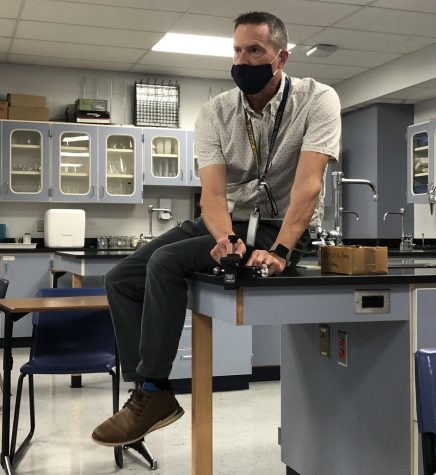 Salerno was originally an engineering major at Canisius College and was planning to go to UB but liked his physics professors and classes so much that he decided to go full physics. "I love my physics classes, I love the professors and I liked it so much I just decided to keep going into physics" however he had no plans on becoming a teacher at the time.
After he graduated Salerno picked up a job in a biomedical research lab where he learned "how to actually DO science. I learned good lab protocol, how to use different equipment and what is out there for my students." 
However Salerno didn't like being by himself "Research is not really a people position, you could be in your room and could be isolated in silence, you have to be a very patient person" and after a year and a half he left the lab for greener pastures.
When Salerno first became a teacher he faced many struggles. Each 8 hour day was then followed by 2-3 additional hours of prep for the next day and it was tough to earn the students' trust as he was only a few years older than them. 
Now years later Salerno has to go through the whole process again. Currently he doesn't have a dedicated classroom to himself, only a small room at 202A where he keeps his supplies. Salerno moves around the building with a cart full of the materials he needs and moves from room to room throughout the blocks. "It's been a bit of a rat race, like everyone else but extra crazy for me because I don't know half the time whether I'm doing things right or wrong."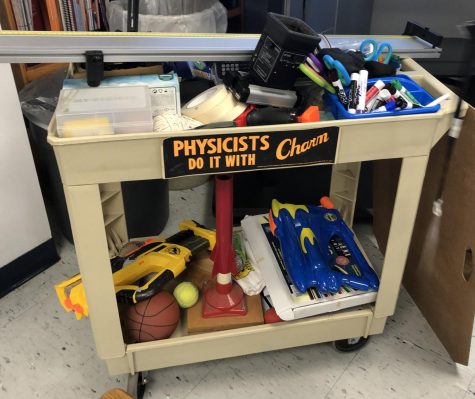 Salerno also had some wonderful advice for all of the freshmen: "Go back to those things you might remember from 2 years ago, where you have to be organized, you can't procrastinate because if you do you won't be your best product… we have a lot of bad habits so we have to weave through some things that we have to get back to."
"People have been super welcoming… having been in other places and seeing lots and lots of principals and assistant principals, this school is run very very well."