The 2022 NFL Draft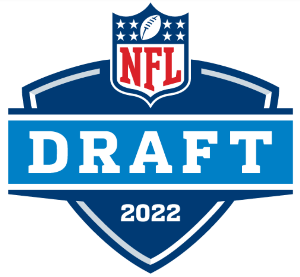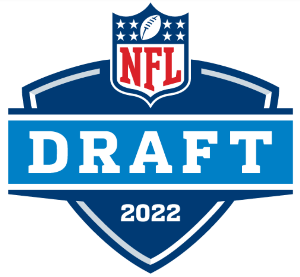 The 2022 NFL Draft is on April 28th and will end April 30th. For a little background the NFL Draft is a yearly event where college football players enter a pool of other college football players to try and earn a spot on an NFL team. Now the draft is a huge deal as it could be the night where a franchise makes a move that can drastically change their future. 
There are always 3 nights in the draft. Night one April 28th is round one. This is where the top talent is taken. Then there is the 2nd night which is rounds 2-4 and these players used more of a smaller role and most teams drafted for depth. Night 3 is rounds 5-7 and this is usually when people start to tune out all the common named players and a lot of these players don't make it to the roster if they do they rarely see the field.
 The draft has been around since 1936 so some of my personal favorite stories to come from the draft are the players drafted in rounds 5-7 who end up with hall of fame type careers. 
Players like Tom Brady or as many people call him the GOAT aka Greatest of All Time was drafted 200th overall in the 6th round. Other greats to be drafted late are players like Bo Jackson, Donald Driver, and Larry Wilson so don't be surprised when one of these players turns out to be great. 
Each team gets a pick every round depending on their position the previous season like this season the Rams won the Superbowl so they would have the 32nd overall pick but this isn't always the case like with the Rams who traded their pick to the Lions who now hold the 32nd overall pick as well as their own pick. Now with some background of the draft let's look at the top stories in the 2022 draft. 
This year's draft is held in Las Vegas. Every year the draft has hype surrounding the top prospects so fans take it into their own hands to make their own drafts commonly known as mock drafts. 
The NFL Draft order this year contains multiple teams with more than one team owning more than a singular 1st round pick that comes with a lot of value to draft a player or turn that pick into a player or more picks in the future through trades. 
In most NFL drafts most people focus on the QB position as many consider it the most important position and is what can have the fastest impact so it is never a shocker when 2+ QBs are taken in the top 10 well this year the QB position doesn't have the top prospects although it would be no surprise if there were a couple taken earlier than expected. 
Then there are other positions like HB which is a position that isn't as valued nearly to the value of a QB so some of the best players in the draft who are in these types of positions fall sometimes out of the first round. 
Top prospects in this year's draft by position – 
QB – = Malik Willis, Kenny Pickett, and Matt Correll 
RB – Kenneth Walker and Breece Hall 
WR – Garret Wilson, Jameson Williams, Drake London, and Chris Olave 
TE – Trey McBruide and Jeremy Ruckert 
OL – Evan Neal, Charles Cross, Tyler Linderbauma and Ikem Ekwonu 
EDGE – Aiden Hutchinson, Kavon Tibodeaux, and Jermaine Johson II 
DL – Travon Walker and Jordan Davis 
LB – Nakobe Dean and Devin Lloyd 
CB – Ahmad Gardner, Derek Stingly Jr., and Andrew Boothe Jr. 
S – Kyle Hamilton and Daxton Hill 
K – Cameron Dicker and Cade York 
P – Matt Araiza and Jordan Scout 
With all these talented players instead of going through and naming what positions each team needs and who they should take I'm going to make my own Mock Draft.
My Mock Draft –  
(TEAM -> TEAM = TRADE) 
Jacksonville – Aiden Hutchinson 

Detroit – Travon Walker 

Houston – Evan Neal 

NY Jets – Ikem Ekwou 

NY Giants – Kavon Thibodeaux 

Carolina – Malik Willis 

Chicago -> NY Giants – Kyle Hamilton 

Atlanta – Garrett Wilson 

Denver -> Seattle – Charles Cross 

Seattle -> NY Jets – Jermaine Johnson 

Washington – Drake London 

Minnesota – Ahmad Gardner 

Cleveland -> Houston – Derrick Stingly Jr. 

Baltimore – Jordan Davis 

Miami -> Philadelphia – Andrew Boothe Jr. 

Indianapolis -> New Orleans – Jameson Williams 

LA Chargers – Trevor Penning 

New Orleans -> Philadelphia – Devante Wyatt 

Philadelphia -> New Orleans – Zion Johson 

Pittsburgh – Kenny Pickett 

New England – Trent Mcdufee 

Las Vegas -> Green Bay – Chris Olave 

Arizona – George Kalaklifts 

Dallas – Tyler Lindaum 

Buffalo –  Kenyon Greene 

Tennessee – Devon Lloyd 

Tampa Bay – Daxton Hill 

Green Bay – Boye Mafe 

San Francisco -> Kansas City – Jahan Dotson 

Kansas City – Kaiir Elam 

Cincinnati Bengals – David Ojabo 

LA Rams -> Detroit – Desmond Rider