Nerd, Rockstar and Teacher
Mr. Muscarella: rockstar, nerd, teacher and storyteller. Mr. Musc teaches, learns, and writes music through stories.
Mr. Mucarella's second career is running Violet Mary LLC which houses three bands and a recording studio. 
Mr. Musc spoke about this and why he does it, "It's the only thing that I've ever done where it's like I don't know why I wouldn't do this' '. His band is him and his wife and a "rotating cast of characters".
 He actually met his wife through writing music and that is what they both love to do. Together they have made six albums and "will start writing the seventh this winter". Together they have played up and down the east coast but now they primarily try to stay in New York so they can play on the weekends. 
Mr. Musc's favorite type of music to make is "collaborative" music because he likes "crafting things with other people ". They play in Rochester twice a month.
Mr. Muscarella plans on having a history of rock class this year in the spring and 16 people have signed up so far. "It's just a fricking cool class because it is all about the art of teenage rebellion" said Musc.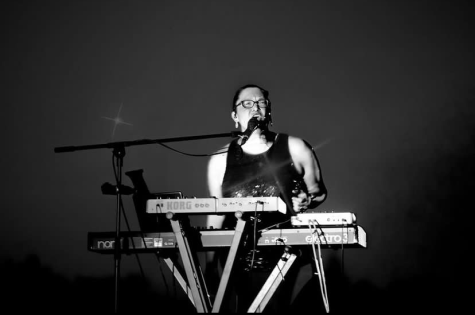 Mr. Musc also said that the class "Expands the idea of rock and roll". "It's a history class for kids who don't like history and it's a music class for kids who don't play an instrument". 
The class is also project based and not test based. "On our best days we get in trouble, " said Musc. 
Mr. Musc has decorated his room with an array of different posters, signs and furniture. He said that he has tattooed the walls based on his personality.
 The decorations include rock and roll posters, ancient art, international flags, and "the rest is clearly coated for nerds".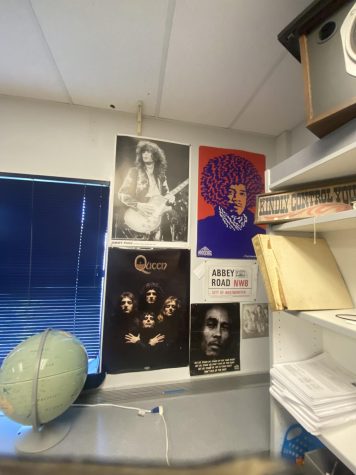 The nerd stuff includes a Gallifrey poster, a map of middle earth, and a Darth Vader lunch box. "This stuff is clearly coded nerd speak".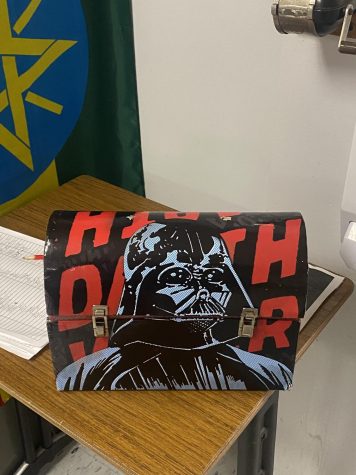 He also has collected some things from his fathers dental office. "I stole his waiting room chairs because why not? " and he also took the "Muscarella name plate" from the front of his office.He said he likes to bring his parents with him.                   
Mr. Muscarella is also one of the global 10 teachers at VCS. Mr. Musc said he chose social studies because he loves telling stories and going to historical sites and learning about them.
 "At the end of the day it's less about teaching history and more about the mentoring part of being a teacher", said Mr. Musc.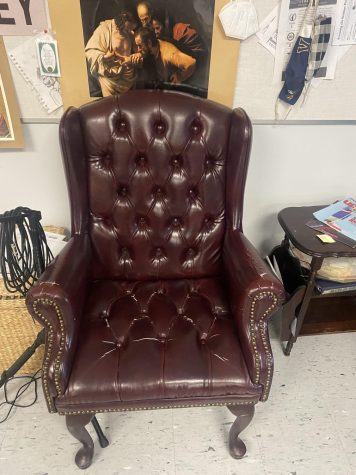 Mr. Musc said that he likes to think of his teaching style as being an instigator, a storyteller and "hopefully" a mentor. Mr. Musc doesn't want to be a teacher that thinks he knows everything and is better than everyone else.
 He really tries to relate to his students and give them advice about what works and what doesn't, in life and in school. He wants his students to leave his room very comfortable asking why of anyone.