6 Holiday TV Show Episodes to Watch this Season
The holidays are the perfect time to relax and watch some festive episodes of your favorite TV shows. Here are five of my favorite Christmas, Hanukkah and New Years episodes that will get you into the holiday spirit.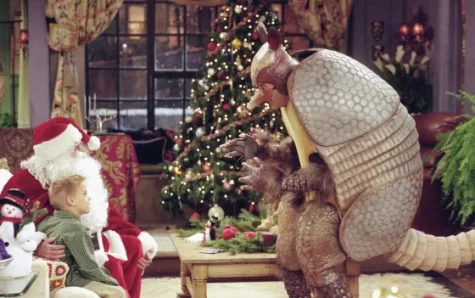 Friends
The One With the Holiday Armadillo
S7, E10
When Ross (David Schwimmer) decides to teach his son Ben (Cole Sprouse) about Hanukkah, all Ben wants to do is celebrate Christmas and sing Christmas carols. A disappointed and desperate Ross dresses up as the 'Holiday Armadillo' to help teach Ben about all things Hanukkah, but things don't go as planned. Meanwhile, Phoebe (Lisa Kudrow) tries to convince Rachel (Jennifer Aniston) to be her roommate again by giving Joey (Matt LeBlanc) obnoxious gifts to drive Rachel out of his apartment. 
Stream on HBO Max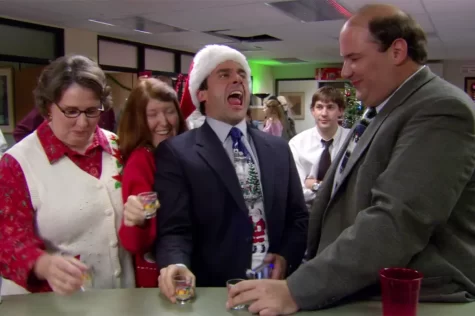 The Office
Christmas Party
S2, E10
It's Christmas at the office and Michael (Steve Carell) wants it to be special. He gets a giant tree and enlists the party planning committee to throw an epic Christmas party complete with a game of Secret Santa. But as expected, things take a turn and feelings get hurt after Michael hates his gift and decides to turn the game into a "yankee swap" and Jim (John Krasinski) worries who will now get his special gift for Pam (Jenna Fischer). 
Stream on Peacock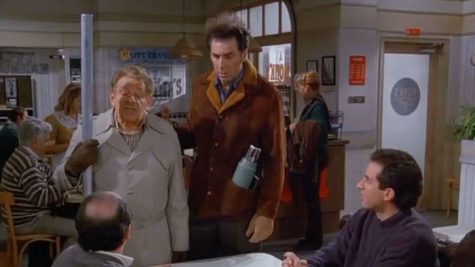 Seinfeld
The Strike
S9, E10
"It's Festivus for the rest of us!" The Seinfeld gang gathers at George's parents house to celebrate the made up holiday called Festivus, much to the dismay of George (Jason Alexander). While they air their grievances and put up the Festivus pole, George plans the perfect, free holiday gift to give to his coworkers–a donation to a fake charity. Meanwhile, Jerry (Jerry Seinfeld) dates a girl who looks different everyday, Elaine (Julia Louis-Dreyfus) is obsessed with getting a free sub sandwich, and Kramer (Michael Richards) goes back on strike at the bagel shop.
Stream on Netflix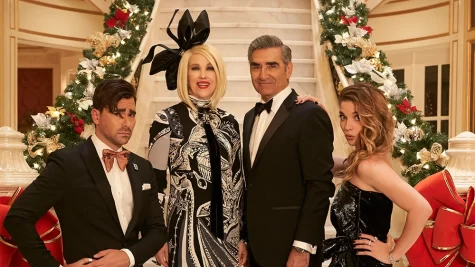 Schitt's Creek
Merry Christmas, Johnny Rose
S4, E13
After skipping Christmas for years, Johnny (Eugene Levy) decides that the Rose family will throw a last minute Christmas Eve party. While family and friends begrudgingly work to put the party together, many problems ensue. Alexis (Annie Murphy) tries to handle creating a guest list–and telling her parents she can't make it to the party. David (Dan Levy) and Stevie (Emily Hampshire) try to find decorations, and Johnny and Moira (Catherine O'Hara) pick out a Christmas tree. Can everyone come together to create the perfect Christmas party?
Watch on Hulu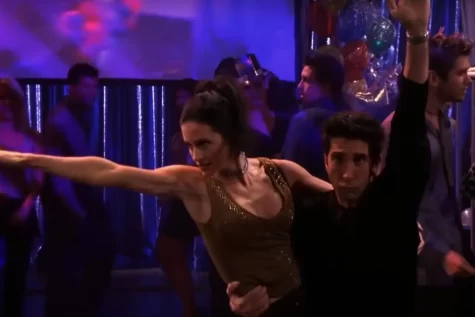 Friends
The One With the Routine
S6, E10
This Friends New Years Eve episode is a must watch. When Ross and Monica are invited to be on the Dick Clark's New Years Rockin' Eve special, they struggle to get camera time, while Joey schemes to kiss his roommate Janine  (Elle Macpherson) at the midnight countdown. Back at the apartment, Rachel and Phoebe enlist Chandler (Matthew Perry) to help them find the Christmas presents Monica hid for them. 
Stream on HBO Max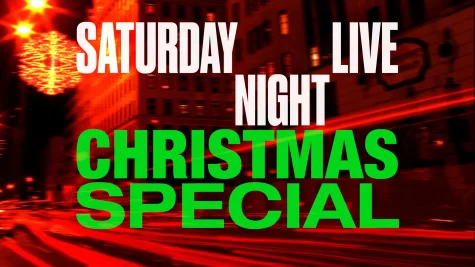 Saturday Night Live (SNL) Christmas Special
SNL does not disappoint with its annual Christmas special. From vintage skits like Eddie Murphy's "Mister Robinson's Neighborhood: Christmas" and the classic Adam Sandler "The Hanukkah Song", to newer skits like "Christmas Morning" featuring Kristin Wiig or "December to Remember" with guest host Timothee Chalamet, this special will have you laughing the whole way through. This special typically airs one to two weeks before Christmas on NBC. Episodes can also be streamed on YouTube.
Watch on NBC channel
Leave a Comment