Return to Pandora
One of the biggest movies in history has reemerged for its sequel.
More than a month after the release of 'Avatar: The Way of Water', the movie has stunned fans across the globe with stunning visuals and a nostalgic feel. Generating $2 billion worldwide with $500 million on the opening weekend, The Way of Water surpasses the first movie and puts it in the top 5 movies ever, making it the third movie of James Cameron's to become this successful.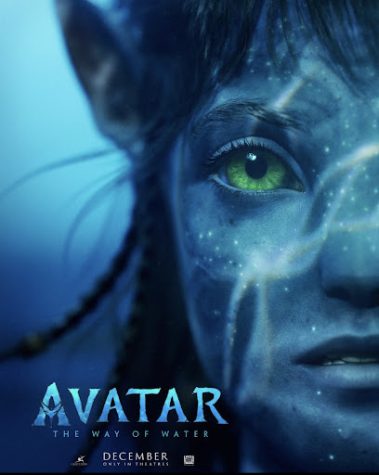 Seen in 3D, this immersive experience dives into the Sully family learning the ways of the Metkayina. In this film, Cameron brings back Sigourney Weaver, who played Grace, who is now Kiri. Kiri is the daughter of Grace and was adopted by Jake and Neytiri. With advanced technology, specialists are able to transform Weavers' 73-year-old self into a teenager. 
Motion capture camera gives actors the ability to perform all of their own scenes while keeping their expressions and movements, even in water. The Way of Water lives up to its name by having 60% of this film shot in the water, with special tanks built for the movie.
The actors learned to free-dive like the Metkayina and Kate Winslet who plays Ronal was able to set the record for breath-holding among the cast at 7 minutes.
Among the awesome facts comes a new language curated for the movie. CJ Jones, who is deaf created this sign language differently from any other language. He says during an interview that the use of body language, gestures, and understanding how the Na'vi would speak to each other underwater was an important part of bringing it to life. 
The film continues to gain success with nominees for best visual effects, sound, production design, and picture at the 2023 Oscars. In addition, it's Zoe Saldana's fourth film to cross the $2 billion mark, setting a record as the first actor to accomplish this. Her roles in the Avatar and Avengers movie series led to her attaining these remarkable feats.  
James Cameron has many creative ideas for the upcoming installments, seeing as all of the third and some of the fourth movies have already been filmed. Each part of the series will be released every two years(2024, 2026, 2028) until the sixth one, where the success of the fifth movie will determine the release of the final film.