Victor High School, The Good, The Bad, and The Ugly – Seniors Edition
Victor High School has changed a significant amount since the Class of 2023 entered the building. Everyone has taken something from this place no matter if it's good, bad, or ugly. Talking to the students I wanted more than the basic complaints.
For example "the lunch food is bad" or "bathrooms are dirty". No complaints we hear about high schools all over the country. I wanted something that really speaks to Victor as a whole, what is special about our school, what needs to change, and how can we improve the school for classes to come.
THE GOOD: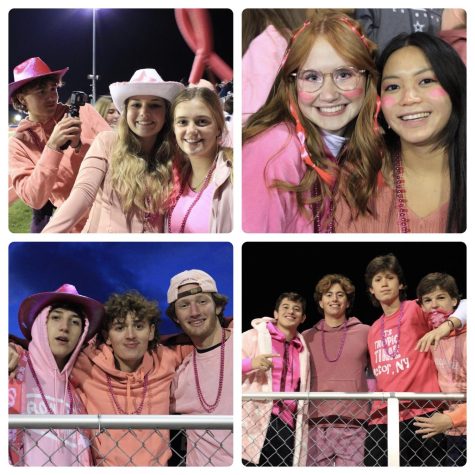 What's good about our school? I reached out to friends, fellow journalists, as well as people I've never spoken to. The first interview came from Senior Zach Cooney who told me "All the teachers are nice and helpful. If you need someone to talk to or help with schoolwork or anything they are there for you." Zach along with quite a few students that I talked to believe one thing they appreciate about our school is the teachers. Words like "understanding", "resourceful", and "trustworthy" are just a few words thrown around when talking about the teachers in the school.
Another person I decided to talk to is Ceci Bookmiller, someone who is new to the district, who told me, "We have the freedom to be ourselves and gain a lot of friends." A few sources who wished to stay anonymous said that, "The wide variety of groups allows students a lot of chances to make friends." Also another anonymous said that, "Victor has plenty of opportunities for kids as they can choose from sports, clubs, and arts. The campus is nice that offers playgrounds and good sports fields, and quality theaters for art." School spirit was something that was brought up with multiple students interviewed. Many believed that "this year was better than I've ever seen it."
THE BAD: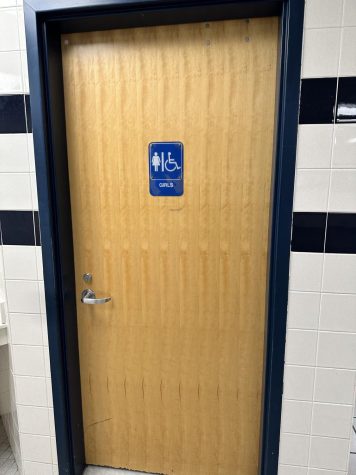 Good comes with bad and from experience, people are more honest and flesh out their thoughts when they talk about something that's negative. Within every aspect of society, we tend to blend with who we relate to which results in a very separated environment. Ceci told me "The bad in this high school are the cliques that can ruin or change your life. You will never fit in no matter how hard you try and sometimes that hurts." Although previously mentioned about basic complaints being bathrooms, our school has a unique issue concerning cleanliness which is a constant problem in the men's bathroom. The problem also comes with the girl's bathroom.
Jadyn Schaffer said that, "out of the 6-8 stalls, half of them are closed, all of them have writing in it, and there is always someone smoking or vaping." she added that she "feels uneasy about going to the bathroom here." Multiple students commented on the fact that there are people constantly sitting on the bathroom floors with their blankets and eating. Another anonymous student complained that, "Sewage systems are very poor, bathrooms are disgusting, and drinking fountains aren't checked for purification as well as the cafeteria is a really dirty and loud environment."
THE UGLY:
The ugly is what we need to change for the better of our school. Zach along with many students called out "The traffic situation and getting here every morning."  Ceci said, "The ugly part is seeing the diversity of kids and still seeing people treat other people crappy just because of the way they look or act." Cliques and the lack of change in dynamics are something Victor's administration seems to recognize as a problem but still doesn't attempt to change the issue.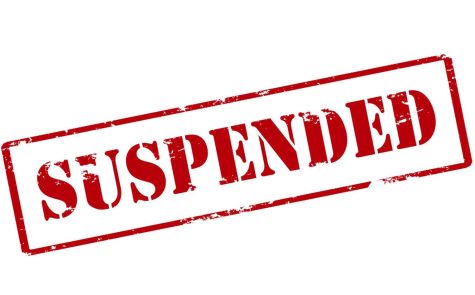 An anonymous source said, "Victor is all about politics, as a popular last name will get you far in sports, arts, and theatre. Unless you played a travel sport it's unlikely you'll make the teams. Coaches are very biased when it comes to great athletes and won't share playing time." Quite a few people complained about the inconsistency when it comes to punishment with either the late policy or vaping in the bathroom and some even when there is a fight on campus. A source who wished to stay anonymous told me "I was suspended for two weeks for defending myself in a fight and someone who was caught smoking was suspended for one week." Another person told me, "I was in trouble for being accused of vaping simply because I was in the bathroom while girls were doing it."
Without a doubt, our time at Victor has been unforgettable despite its ups and downs. Overall, seniors say that they are excited for the next chapter in their lives and despite the faults, they will cherish the time and memories spent at Victor.
Leave a Comment