Emily in Paris: Three Seasons of Fun and Adventure in the City of Love
Season 3 of Emily in Paris returned last December, and audiences enjoyed seeing more of Emily and her latest adventures in Paris. But if you're among the few who still haven't seen this show, you won't want to miss out on the fashion, fun, and romance in this Emmy nominated series.
Emily(Lily Collins) is a positive, outgoing woman, who leaves her boyfriend, friends, and life behind in Chicago to pursue an unexpected work opportunity in Paris. Although she doesn't know anyone and doesn't speak the language, Emily is determined to make her Paris experience amazing.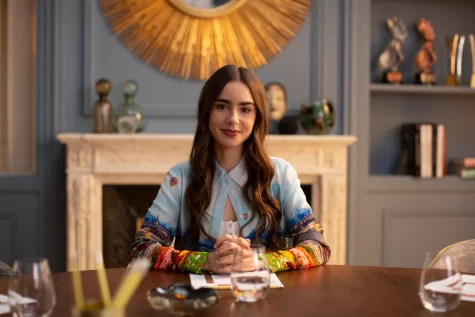 Throughout her time in Paris, Emily has many mishaps due to language barriers, and differences in French and American culture. But even through hard times, her positivity never wavers and she is always able to keep a smile on her face.
At her marketing job, Emily's boss, Sylvie(Philippine Leroy-Beaulieu), doesn't like her and plots to make her quit. Sylvie has a very laid back style and doesn't take well to Emily's fresh ideas. Even Emily's coworkers, Luc(Bruno Gouery) and Julian(Samuel Arnold) don't accept her at first since she threatens the system they are used to. 
In Paris, Emily explores relationships – both friendly and romantically – and gets herself into some tricky situations with her neighbor Gabriel(Lucas Bravo).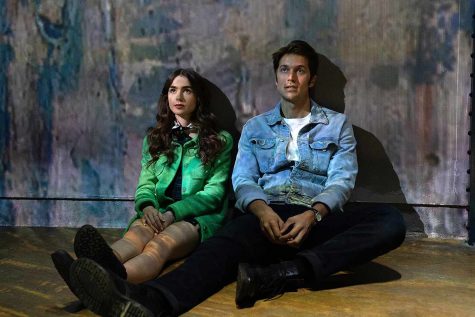 Emily also makes new friends such as Mindy(Ashley Park), a nanny who is still figuring out what she wants from life and pursuing a singing career, as well as Camille(Camille Razat), who is also very kind and welcoming towards her.  
In addition to career, friendships and romances, a main focus of the show is also Emily's growing social media account where she documents her travels and posts highlights of her journey in Paris.
The atmosphere of the show and Emily's mood go hand in hand as the majority of the scenes are brightly lit to reflect Emily's positive outlook on life, as well as set a fun, happy vibe for the show. Emily's fun, colorful wardrobe also highlights her personality and makes her stand out.
Over time, having such an extreme amount of positivity can get annoying but Lily Collins was able to deliver Emily's character and attitude perfectly. Collins does a great job at always looking excited but also allowing you to see the layers behind Emily and the different emotions playing behind her outward happiness and positivity.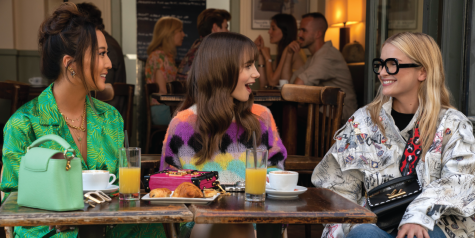 Behind the scenes, Darren Star is the creator, writer and executive producer of Emily in Paris. He also worked on many successful shows like Beverly Hills, 90210, Melrose Place, and Sex and the City. 
In addition to being popular with American audiences, the show has received 3 Emmy nominations, including Outstanding Comedy Series in 2021. But in spite of being a fan favorite with Americans, it has become controversial with French audiences as they say it's an unrealistic, stereotypical view of French people and culture and have labeled the show offensive. 
But criticism aside, many fans have enjoyed watching Emily navigate life in Paris while making many faux pas and seeing her social media following grow along with her career, friendships and knowledge of French culture. Overall, Emily in Paris is a must watch for anyone interested in France, romantic comedies, or just looking for a laugh. 
Stream on Netflix
Leave a Comment