Adelita's: An Unbeatable Dining Experience
Since its opening last year, there has been a lot of hype surrounding Adelita's, the new Mexican-Style restaurant at Eastview mall. Since I've heard so much about it, I decided to go check it out and see for myself whether or not it's worthy of the attention it's been gaining. 
On a gloomy Friday night a few weeks ago, I decided to go to dinner at Adelita's. As it was a Friday night, around 6 P.M, I  was expecting there to be a wait to get a table, as well as slow service, but that wasn't what I encountered when I got there.
When I walked into the restaurant and asked for a table, I was seated immediately, and less than one minute after I sat, one of the waitresses brought chips and salsa to the table and took my drink order.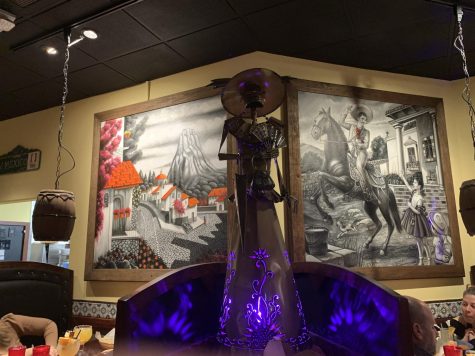 After sitting down, I looked around the restaurant and immediately noticed the decorations. There was incredible ambiance, with there being a bunch of Mexican-themed statues, paintings, and really interesting light fixtures.   
All of the decorations within the restaurant, as well as the quiet Spanish music playing over the speakers, made the experience feel really authentic and fun. It was different from a lot of the restaurants I've been to, with the focus being more on fun and authenticity than on the appearance of fanciness.
After I settled down and got my drink (non-alcoholic, don't worry), I ordered an appetizer of their signature queso with chorizo sausage. I was a little worried about whether the chorizo would go well with the queso, but I was wrong. The chorizo sausage added some flavor and spice to the queso, and if you don't like spicy food, get it without chorizo to make it milder.
After that, I finally decided on the Cabo Burrito. The menu was really long, with two full pages full of tacos, burritos, and more. They also had an entire vegan and vegetarian section of the menu, for anyone with those dietary restrictions.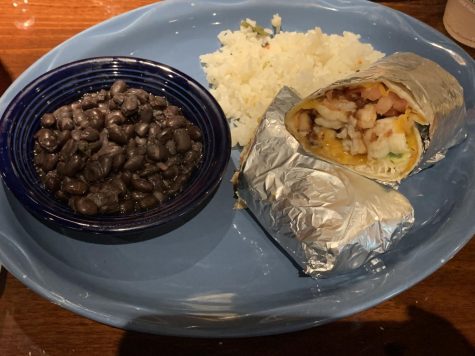 Eventually though, I decided to get the Cabo Burrito, and it totally lived up to my expectations. Chocked full of shrimp, bacon, salsa, cheese, and ranch, and with a side of rice and black beans, it was incredible. It was the perfect combination of sweet and salty, and all of the flavors blended really nicely.
The burrito was absolutely delicious, and they were generous with the amount of food, as well as the amount of meat. I only finished half of my burrito that night and brought the rest home for lunch the next day.
After finishing my burrito, I was stuffed, but I still wanted to try some dessert, so I got the churros. I wanted some chocolate sauce with them, and the waitress was very accommodating, adding a generous chocolate drizzle to the top.
All in all, I'd say this was one of the best restaurant experiences I've had in a while. There was excellent service, scrumptious food, and fascinating ambience. I would definitely recommend trying Adelita's if you haven't already.