For King and Country comes to Rochester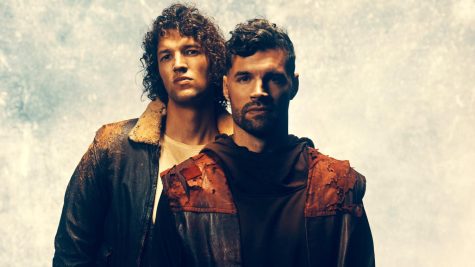 If you are unaware of who the band For King + Country is, they are a band of 2 brothers: Joel Smallbone (on the right) and his little brother Luke (on the left). The brothers were born in Australia and immigrated to the United States as children, settling in the Nashville area.
On April 20th, 2023 the Christian Country band, For King + Country came to the Blue Cross Area to perform their "What Are We Waiting For" tour. The show opened with Joel speaking so powerfully that it impacted everyone in the crowd.
The first song that they performed was "Broken Halos". While they were singing the song, it looked like they were floating.
During the show, the brothers play one of their new songs that haven't been released yet. this song is called "What Are We Waiting For". This title for this song is ironic because Joel said, "We have a tour called "What Are We Waiting For", an album called "What Are We Waiting For", and now we have a new song to share with you called… "What Are We Waiting For.'"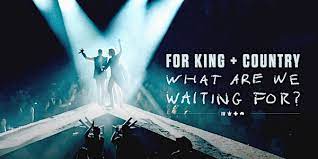 As the show went on, Joel and Luke talked about how they have had many miracles happen for them and their families. then they sang their song "Unsung Hero". This honors their parents' journey, as they recall the sacrifices they made in supporting their children's musical ambitions. As they were singing that song, they were sitting on the stage.
As the show started to come to an end they played their final song  "Joy".
After the last song everyone that I was with thought that the show was over, but then they played one last song that got everyone on their feet. even though it was April they played one of the most well-known Christmas songs that they covered in 2012. they played "Little Drummer Boy". After they performed this the show had finally come to an end and everyone that I was with walked out with the largest smiles on their faces.
Leave a Comment