Baseball's Saving Grace – How Baseball Saved America's Pastime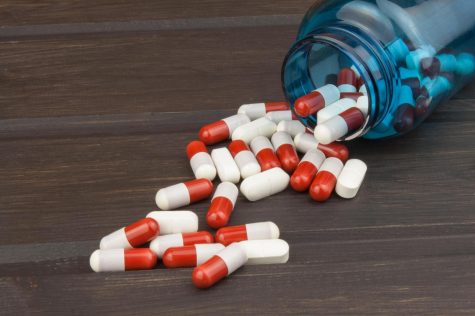 Baseball's saving grace is darker than people would like to admit. When it comes to the use of steroids in baseball, opinions are often divided. Some see them as a blemish on the sport that casts a shadow over the game and forces the MLB to draw a line on history.
Baseball has always been the Great American Pastime, but baseball saw a dip in popularity in the late 1990s. Fans were losing interest and attendance was dropping. Something had to reignite the flame that could drive excitement back to the game.
That flame would be Mark McGwire, a hero to the game who grew to be seen as a villain. McGwire captured the charm of the game with his massive frame along with being a home run-hitting machine, bringing baseball back to life. His incredible power inspired a new generation of players but also sparked the most controversial topic in the sports world.
Mark McGwire stormed onto the scene in 1986 but broke out just a year after his rookie season, hitting 49 home runs, then following it up with 32, 33, 39, and 42. Although these numbers were impressive it wasn't anything we haven't seen before so nobody thought he was using it. It didn't come until a stretch of 4 seasons 1996-1999 where he would hit 52, 58, 70, and 65 home runs, shattering records.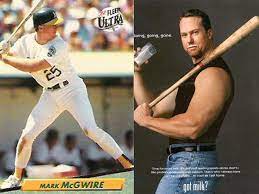 Although Mark McGwire was the one to spark the flame he isn't the most well-known user in baseball, that title belongs to none other than Barry Bonds. The MLB home run leader all time with a total of 762 along with the single-season record of 73 in 2001.  The other name in the mix must be Sammy Sosa, another player who hit 66 home runs in the same season as Mark McGwire's 70 home run season.
Mark McGwire, Barry Bonds, and Sammy Sosa are just a few players who openly admitted to using steroids but they definitely weren't the only ones. We will never know how many players used; former player Jose Canseco believes that around 85% of the league was juicing.
While steroids had been part of baseball's banned substance list since 1991, testing for major league players did not begin until 2003, when MLB conducted surveys to help gauge the extent of performance-enhancing drug (PED) use in the game. Although steroids were being used many thought it was another return from juiced balls, something the MLB commonly brings back to get higher home run numbers.
When players started to be punished it was on the smaller end with 10-game suspensions for first-time offenders, 30 games for the second time, 3rd time would be 60 days and 4th time would be a full year. The punishment has been increased in the 2006 season to an automatic 50-game suspension then a 100-game suspension and for a 3rd time it'd be a lifetime ban.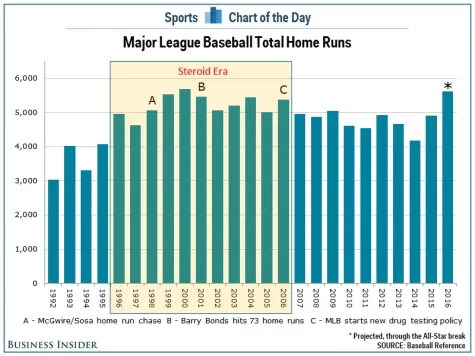 There have been a multitude of players who ended up admitting to using, like Barry Bonds whose lawyer told a US jury that Bond's personal trainer misled him into believing he was taking flaxseed oil and arthritis cream. Sammy Sosa continuously denies ever using it despite being on the suspension list for it. Alex Rodriguez was one who openly admitted to using and telling NPR "I was naive, and I wanted to prove to everyone that,  you know – and being one of the greatest of all time." "A-Rod" joined Jason Giambi and Andy Pettitte as All-star players who admitted to using.
So what impacts did steroids have on the game? Did they actually save it? How did the MLB treat players who admitted to using it?
Well for starters it definitely "saved baseball" as crowds were soaring into record-breaking attendance in the late 90s. But why did it save baseball? What did steroids do? Well as cliche as it sounds, home runs are what did it. There is no bigger spectacle in the sport than seeing a player go for a record let alone the home run record which at that point in time wasn't being topped or even coming close to topping the previous records that were set in the 50s and 60s.
This is still the case today: Aaron Judge was on pace to break the American League HR record which led to over 1 million live watchers, when a casual Yankee game brings in around 400,000 views. 
 So steroids did bring many fans back to the sport they once loved, but what happened to the players that opened up and admitted to using? Well for starters, players like Barry Bonds are rarely mentioned in anything, baseball tries to avoid anything to do with the steroid era. Including one of the most controversial topics in the fallout of steroids, the Hall of Fame.
The MLB has a 10-year eligibility and this past season was Barry Bonds's final year to get into the Hall of Fame. It was decided by the Baseball Writers Association of America (BBWAA) and to not elect Bonds into the Hall of Fame. The MLB All Time Home Run Leader and a 7 time AL MVP. He's not the only one as Sosa, McGwire, Ramirez, and Clemons are more players who won't be elected due to their steroid use. 
There is an argument to be had about whether the MLB should keep these guys out of the Hall of Fame and it has caused a divide among fans. Some believe that it's a part of history and baseball didn't stop those players, so why punish them for their mistake? Others who are against it talk about how cheaters shouldn't be allowed to be known as one of the greats. Although steroids were a positive for the ratings it was a massive negative for the players involved.
In the end, the steroid scandal rocked baseball in the late 1990s and early 2000s proved to be a turning point for the sport. While it was a dark period in baseball's history, there is no doubt that it helped restore its popularity and brought fans all over the country back to America's pastime. If you're a baseball fan it is always important to keep following your favorite teams and players and always remember the importance of fair play on and off the field. In the short term you may see positives but in the end, it'll tarnish people's legacy and representation.
Leave a Comment