Saving the Yearbook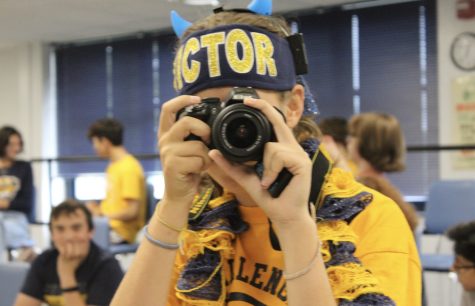 At the end of the year, practically everyone excitedly signs yearbooks. Yearbooks are important to high school students, but individuals often overlook how that yearbook is created. Everything from the fonts, cover, photo selection, and formatting is carefully crafted by the Yearbook Club team. I sat down with co-editor-in-chief Erin Malone to find out about the hectic process that produced the 2023 yearbook. 
Since the process is overlooked, it's often misunderstood as well. As Malone put it, "Most people think that we don't actually do it and that we just take photos and send it out." Malone is referring to Josten's, the company that produces the yearbooks. It's a very involved process for the students: "We make the yearbook, format the pages, double-check all of the class names, and take photos, we have to get rosters from clubs and sports, and we have to go to different events."
Without Malone's efforts, the school was actually at risk of not having a yearbook at all. At the beginning of the year, there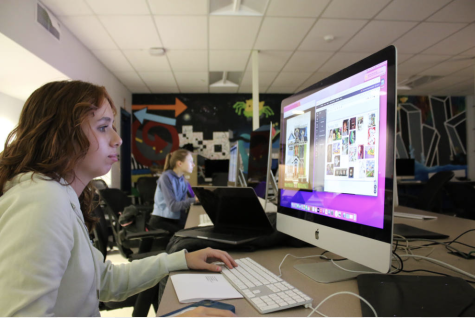 was no yearbook advisor. "I took it upon myself with the help of my co-editor, Alexa Walther, to track down a new advisor. I had to ask probably about 40 teachers… and they all said no. I asked Mr. Caughlin, maybe, 7 times, and eventually, I wore him down enough and he agreed to become the advisor… "I could tell he wasn't a huge fan of it at the beginning, but I think now, especially as we're gearing up for next year, he's really excited about it."
The team this year put many resources into the design of the yearbook.  "The design is essentially a blueprint design of the school. I really ended up loving the cover and the artwork. We went through a few different mock covers and I really enjoyed the final result… We had a lot of different ideas and it all just kind of came together."
Malone is proudest of how the group was able to get together and finish the 180-page project on time. The deadlines were fairly difficult for the team to meet. During peak yearbook season (January – February), Malone stated that she easily put 15 hours a week into the yearbook to meet deadlines: "Because we started a month late, it was difficult to meet deadlines and we didn't end up meeting most of the deadlines. We did end up meeting the final one. We just kept working."
Specific feats Malone is directly responsible for include bringing back senior quotes, and superlatives, and overseeing the bulk of the pages. The majority of the members this year were new and as Erin said, "there's a huge learning curve." Learning how to create something as important as the yearbook isn't an easy task, but these members got it done.
Malone is looking forward to next year's yearbook. She expects to continue in her position as editor-in-chief and the club has continued to meet weekly even after its completion. "We're hoping to get gold-ranked next year."  The gold-rank certification Malone mentioned involves over 70% of the student body buying a yearbook, featuring over 50% of the student body over 3 times, and meeting every deadline. As for next year, Malone expects the organizational efforts to pay off and is looking forward to new members: "It's good to grow and we always need new people. We are working on getting our organization done ahead of time so we can make next year's yearbook extra special."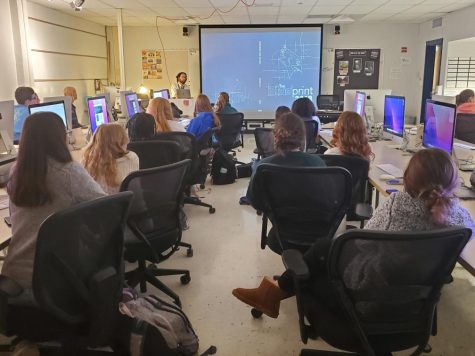 Leave a Comment