The Heart That Beats Within Victor Softball
On a rainy overcast Tuesday where no one would think a game would happen, Victor Softball showed up with passion and power that overtook Penfield. These girls have been fighting the weather all season and finally caught a break. Taking advantage of this opportunity, they crushed Penfield with the score of 8-3.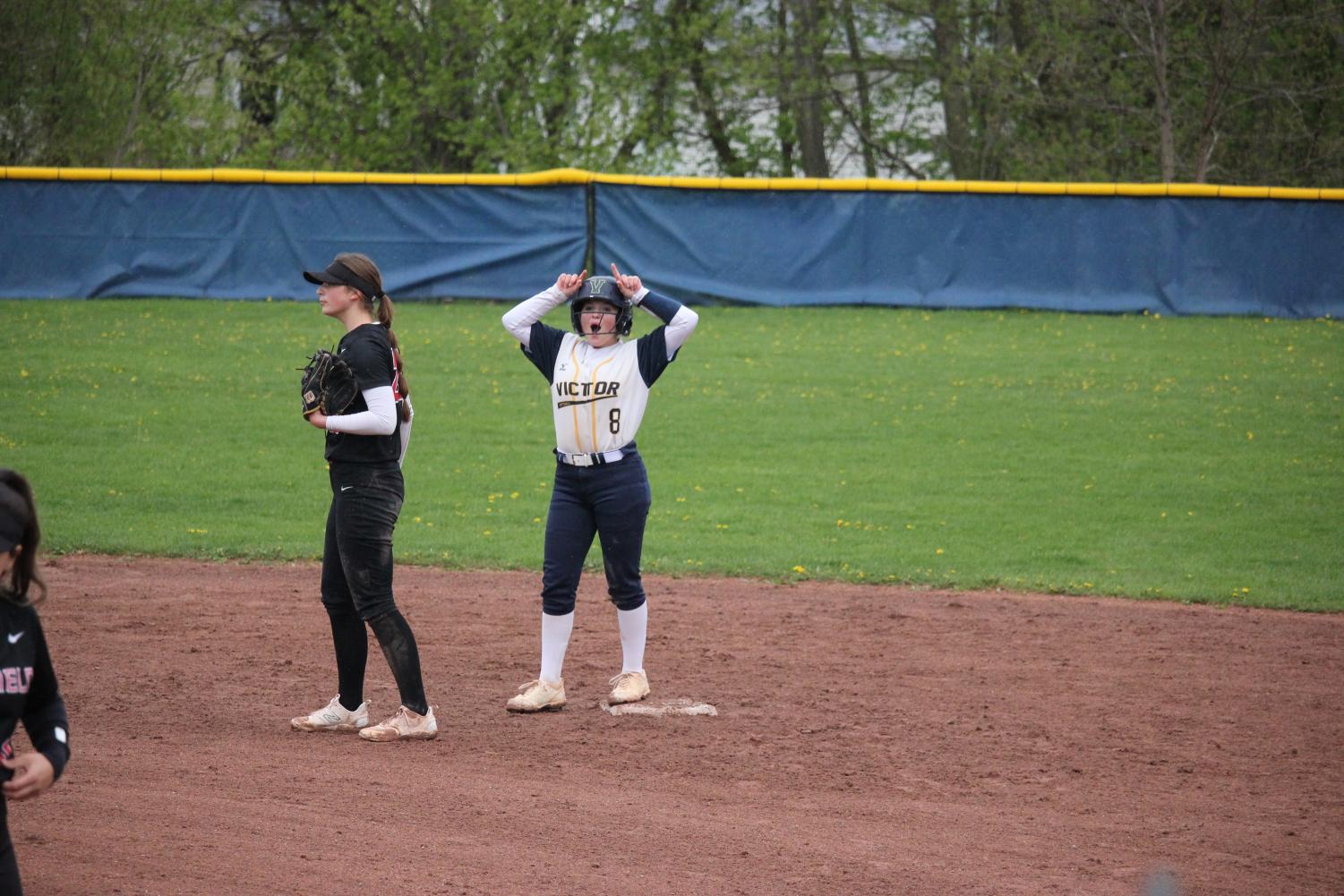 Victor was behind early on with the first inning ending 2-1, in favor of Penfield. This only pushed them harder and the fourth inning was their big break.
Kendra Santillo had a huge knock that hyped all the girls up which in return, increased their level of hitting and defense. Big hits from Ashley Jedrich, Kylie Bickert and Audrey Stienorth followed. This caused a major separation between the two teams. Their defense was also elevated with a sliding catch by Ryleigh Fontana from left field ending that inning.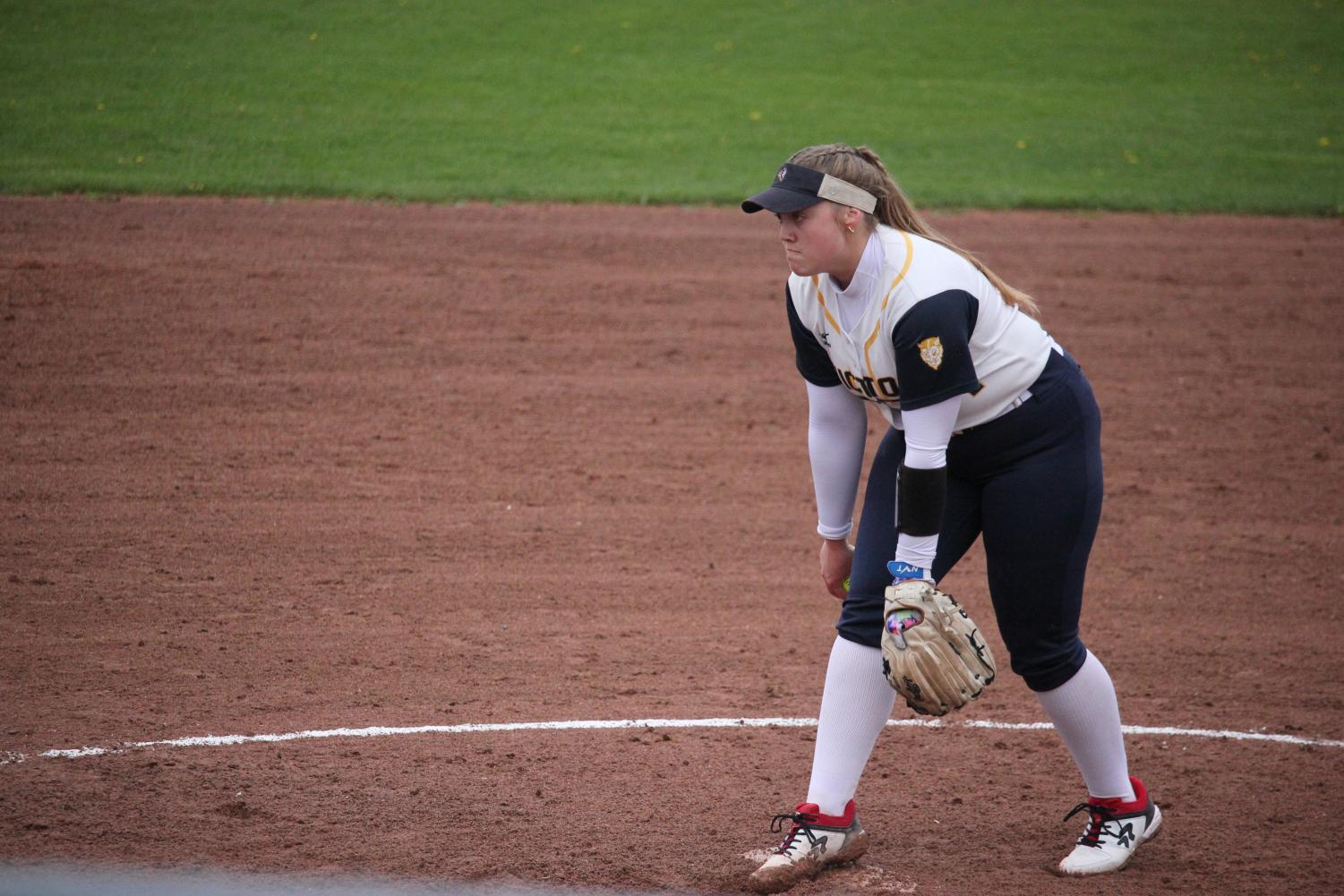 We can't forget to mention the impeccable pitching by Kylie Bickert. She pitched the entire game and had many strikeouts throughout. In an interview with her she gave props to Coach Potenza and how she's brought the team together saying, "This is the best school team I've ever been on." Bickert also expressed how this game will influence upcoming games and that it gave them a boost of confidence at the plate and in the field.
I also had the opportunity to talk to Coach Potenza and she was more than pleased and impressed with her team and the effort they showed today. While she admits that the girls didn't start off the strongest at the plate, they didn't let it affect the game and were able to find that power and came back stronger and ready to attack the ball. One of the things she's been working on with her team is coming back from adversity and playing for your teammates.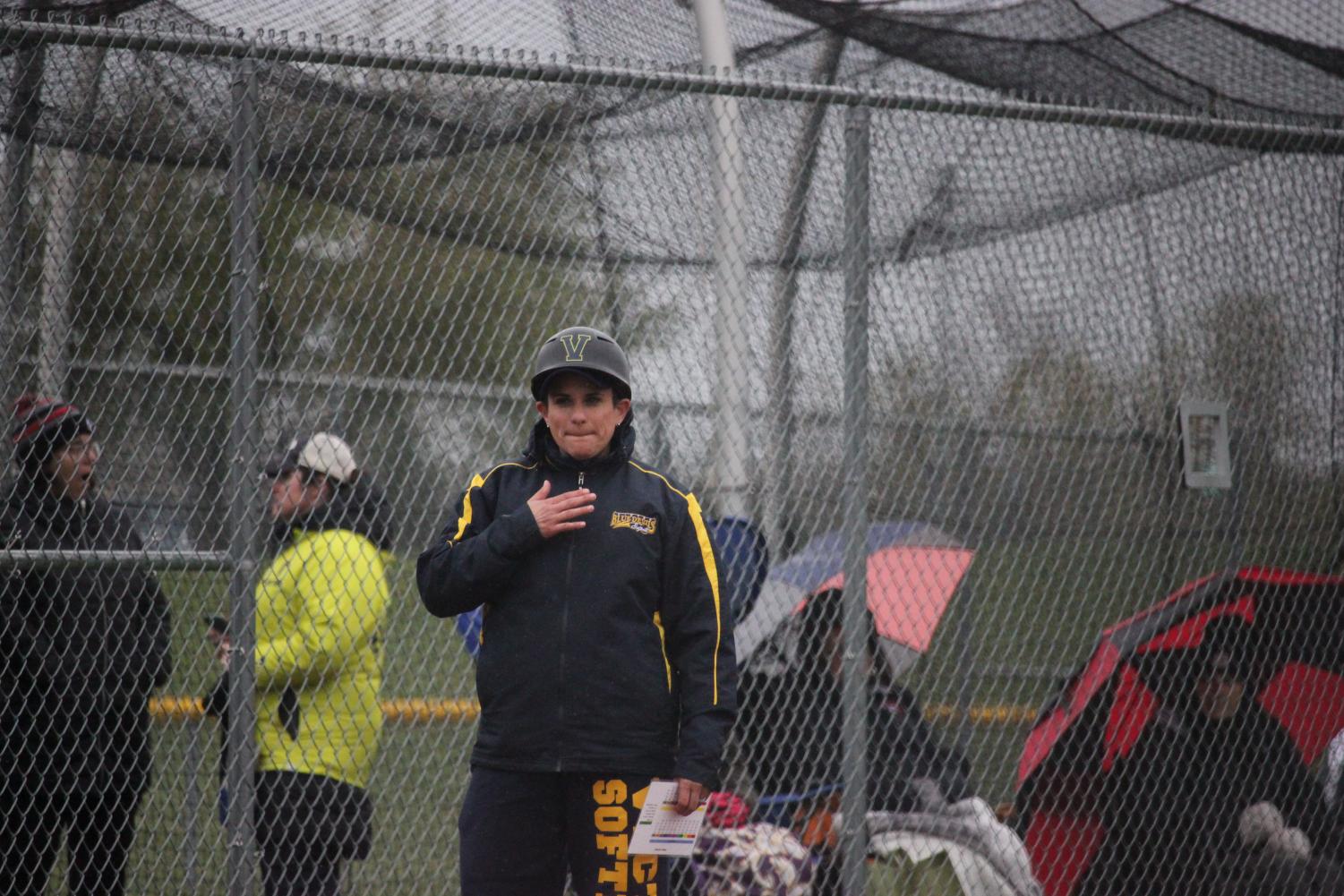 Potenza is especially pleased with her pitchers and catchers and their level of communication and them being able to call their own pitches. Potenza finishes the interview highlighting Kendra Santillo's major hit into center field that shifted the momentum of this game.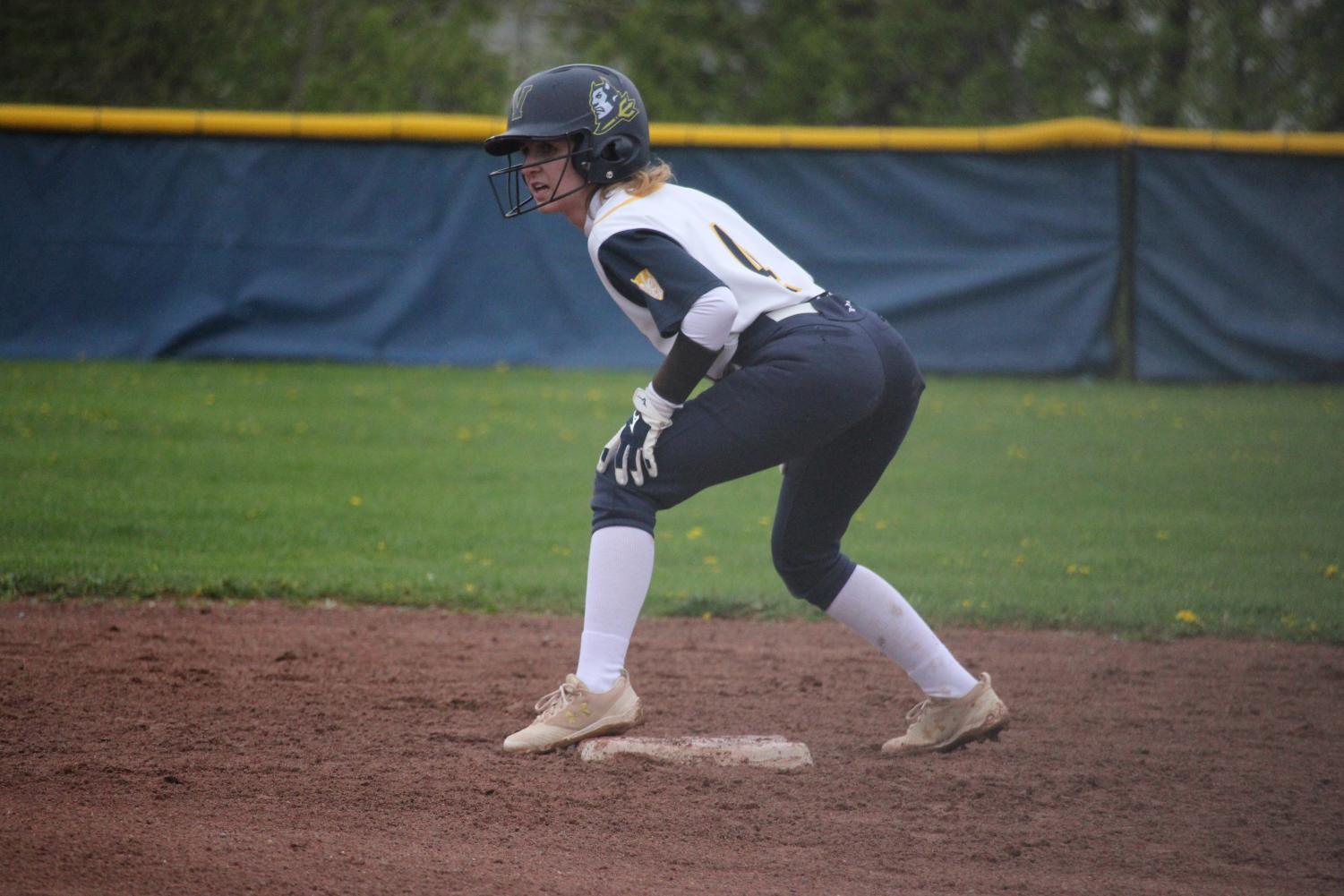 Softball is an intense, high speed game that deserves more appreciation than it receives. Victor Softball unfortunately was knocked out of sectionals but I know the seniors are leaving the team in good hands with strong underclassmen who will get to shine next year. I'm excited for their next season  and can't wait to cheer them on!
Leave a Comment