Whitetail MX- May 21st 2023
On the Sunday of May 21st, the WNYMA had their 5th race of the 2023 motocross season. This eventful day contained beautiful weather, smiling faces, and focused riders. Motocross is a form of off-road motorcycle racing held on enclosed off-road circuits. These amateur riders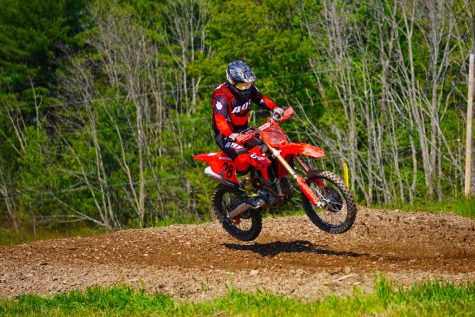 put their heart and soul into their sport, either with the intention of going pro or just having a good time.
 One common misconception about motocross is that many people think it's an easy sport, that the bike does all the work, and it can't be that hard can it? This couldn't be farther from the truth. Motocross requires lots of self control, endurance, and most importantly strength. Having clearance to be able to go on the track during the races as a professional photographer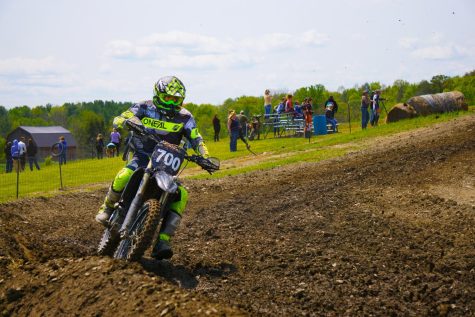 is a rare experience, but nonetheless one I am thankful for.
At Whitetail MX I witnessed the pure determination that radiates off the racers. Observing their speed and technique is truly fascinating to watch up close and personal, especially when your camera captures the perseverance in their eyes.
WNYMA racer, Ayden Rothfuss, had the exciting time of being able to advance to the Novice class, and put himself to the test while sharing the track with many other advanced riders. Aydens first race in the 250 Novice class resulted in him placing 13th out of 21 riders. These results are typically rare for first timers in Novice class, and definitely left a sense of pride in Ayden's heart.
After his first two motos Ayden talks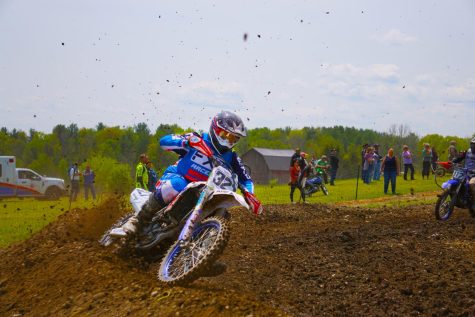 about how he had a great time while racing and expresses "even though I didn't place that high, I still felt like I was having fun out there and it was incredible."
Ayden goes on to share his passion for his sport, and anyone hearing him speak would never have guessed that he did it all with a broken and displaced clutch finger that was recently injured the day prior that was actually affecting him severely, which truly showcases the sheer will power of these riders. Ayden received emergency surgery two days later and is on the road to a quick recovery and is already anxious to get back to the track. 
The adventure of this 2023 season has already been a fiery factor in these riders lives but this adventure is far from over.
Leave a Comment