Reservoir Creek: A Hidden Gem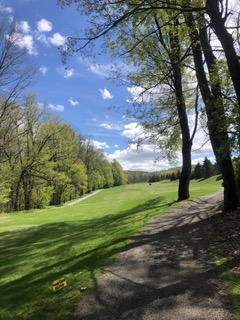 As my sports career came to an abrupt end, I began to pursue the activity that so many other washed up high school athletes across the country eventually flock to: golf.
The start of my golf quest brought me to subpar golf courses that were enjoyable but didn't stoke the fire that made me love sports so much. It wasn't until my brother brought me to Reservoir Creek golf course in Middlesex that I began to understand why people love the game of golf.
When driving to Reservoir Creek, you can almost believe that the GPS took you the wrong direction. The golf course is in the middle of nowhere surrounded by only hills and hillbillies.
As you walk into the pro shop nothing strikes you as special or outside of the normal spot to get golf cart keys and a snack. It Isn't until you drive into hole 1 that you begin to realize how special the course is.
The hilly terrain and atmospheric creek makes the hole challenging and different. The three tiered set up makes the use of different clubs needed, leading a more varied experience from the very start.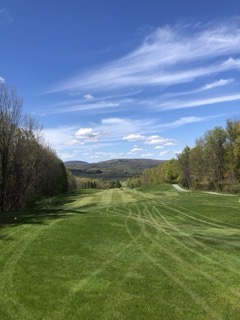 The best part is that these amazing attributes aren't isolated to only this hole. Instead, the course continues to impress and keeps getting better as you go. At hole 8 you tee up at the top of a hill and are able to drive seemingly into oblivion. Hole 6 forces you have perfect touch to avoid the steep hill that lingers just beyond the green.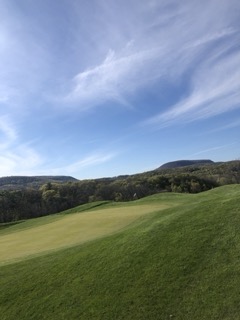 Even the long-standing complaint about the repetition of golf is somehow overcome in this course. The hilly terrain not only makes playing challenging but also makes it so that every swing needs to be adjusted and feels different.
This course gave me a passion for golfing. Somehow the beautiful landscapes, sprawled out across the course, showed me the beauty of the game. 
Golf isn't the same as football or lacrosse or even baseball. The thrill of golf comes from the constant competition with oneself. It gives you a drive to constantly make minuscule changes to your swing hoping to gain two strokes on your round. Golf doesn't have the same immediate adrenaline rush that sports like football or lacrosse do, instead it creates the perfect scenario for  perfectionists to work endlessly to get better at something they will never succeed at.
Leave a Comment