Students First: The Safe Space Classroom
I sat down with Victor High school's English teacher Ms. Horsfall to talk with her about her unique, student-first, style of teaching. She started her teaching career five years ago and she has always been in Victor, and in all the years I've lived in Victor I have never had a teacher quite like her. According to her, it's because she likes to put herself in the position of her students, and I think she does a really good job of it.
Horsfall is always thinking of her students. From my experience she wants her students to be happy first, and passing later, and there are not a lot of teachers like that. In previous years I've had teachers tell me that it was independent reading time, but that I would have to read a fiction book with over a certain number of pages and chapters. But not Ms. Horsfall.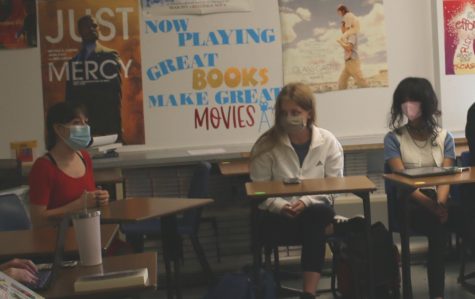 Ms. Horsfall would let me read whatever I was into at the time last year, whether it be graphic novels or Wikipedia pages on Greek mythology. She told me that she "wanted to create lifelong healthy reading habits" and that if she made students read something specific, it would feel like a chore and they would regret it.
Crazily enough, when I was interviewing her she happened to remember exactly what I was reading last year, which definitely took me by surprise. Although it is a bit less surprising when you realize she has only been teaching for five years in total, all of which have been in Victor.
Some of the teachers here at Victor have been teaching since before their students were born, and having a younger teacher is great because a younger teacher is more easily able to relate to a high school student.
"I put myself in the shoes of my students, I don't like assigning homework because I did not like doing homework, after school when I was there five days of the week" After this she told me about her busy schedule and how she danced competitively in high school, and that because of that she is more considerate to schedules that are busy because of sports and other extracurricular activities.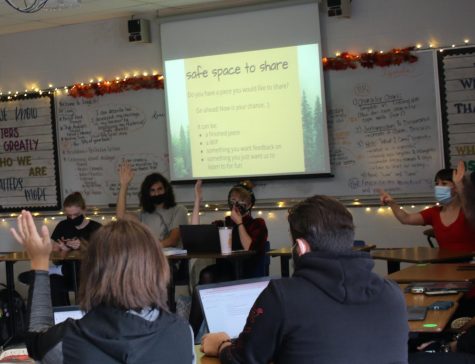 She was also very understanding of some person issues I had last year when in her class and would extend deadlines for me, and she reflected this in our interview where she said that not only does she advocate awareness for mental health, but she also advocates for making the necessary changes in the classroom and school to accommodate for the needs of students.
She credits this to her being an English teacher as her course spends a lot of time on talking about what it means to be human, and that for many, reading and writing is a vulnerable thing to do. "I think that as a writer I'm always sharing a piece of myself so I want to make sure that my students feel comfortable doing the same."
If you weren't lucky enough to get a class with her, you could always join the new and improved literary magazine, now called Creative Writing Club.
"It is a creative writing club and we are rebranding it, shifting it to be something that is more fun and casual, open to creative writers to hang out in a safe and comfortable space with some snacks and like minded people so that they can share their writing."
You will still be writing a campus magazine but the course will be much more laid back and creative. Meetings are every Wednesday after school in room 208 and if you show up she will give you all the information including the google classroom and website.
Leave a Comment