Just A Kid From Oklahoma
Zachary Lane Bryan, a kid from a small town of Oologah Oklahoma is currently number 1 on the billboard rankings for New Country Artists. Zach Bryan began to upload videos on social media in 2017 of him playing the guitar and singing and people began falling in love with him after his song "Heading South" went viral.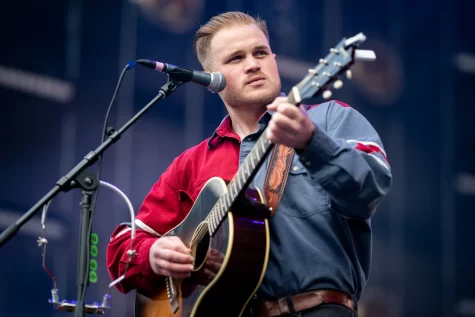 Bryan is now more popular than he has ever been. He is currently on his Burn, Burn, Burn tour and the tickets were completely sold out on AXS in some states in as soon as 30 seconds. Bryan chose to use AXS instead of Ticketmaster because of the complications that occurred with Taylor Swift tickets. The decision to not use Ticketmaster upset many of his fans because there were only a certain amount of tickets that could be sold. 
"Something in the Orange" is Zach Bryan's most popular song. This song was released in 2022 and nominated for a Grammy Award Best Country Solo Performance. "I would say true love of anything is supposed to rip your heart out and put it back together all in the same go-round," said Bryan in an interview with American Songwriter. 
He released his debut album called DeAnn in 2019 and he officially began taking off. While he was still enlisted in the Navy he began working on this album with some of his friends who were also enlisted. DeAnn was Bryan's mothers middle name. His biggest album is his American Heartbreak album which consists of some of his other top songs. 
Bryan was honorably discharged from the Navy in October of 2021 after serving 8 years, so that he could continue on his music path. When he left the Navy, Bryan was already well known for his song "Heading South". 
Even Bryan's unreleased songs, that you can listen to on Soundcloud, are also adored by Zach Bryan fans and get attention as well. One of his newer songs, Burn, Burn, Burn was originally unreleased only on Soundcloud, however his fans loved it so much, Bryan eventually released it on all platforms.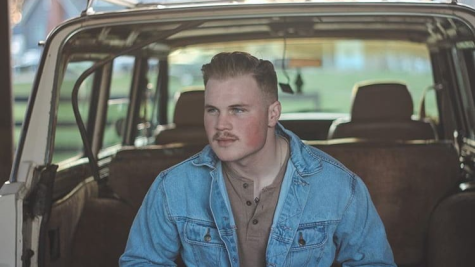 My personal favorite song of Bryan's is "Sweet DeAnn" from his DeAnn album. This is an older song. This song he wrote about his mother and about how much his world has changed without her. He mentions the things she will have to miss. I love this song because it is devoted to his mother, and it shows how much he loves her and misses her. 
My favorite unreleased song of Bryan's is "Somebody". The line that stands out most to me is "Well, I talked to God about your worth, you got the kindest soul on the meanest earth." I love this line specifically because it shows how highly he thinks of this girl. He thinks of her as a light in this word who makes a difference. 
Zach Bryan continues to grow and is doing great things by singing with his heart. Bryan is adored by many people and is in my opinion one of the best artists out there. 
Leave a Comment