Album Review: Morgan Wallen's 'One Thing at a Time'
Controversial country singer and songwriter Morgan Wallen released his latest record 'One Thing at a Time' following up on his 2021 record "Dangerous The Double Album" with an ambitious 36 songs rare to see from any artist. The listening time for the album clocked in at just under 2 hours and despite how you feel about the guy, the album is impressive and a very talented showing.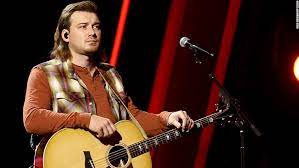 Controversy struck the star in February 2021 when a video that caught Morgan Wallen drunkenly using the N-word to a friend was released. In response to the video, his contract was suspended by his label. He was criticized by fellow artists and multiple radio stations completely stopped playing his music.
Wallen apologized and promised to meet with black leaders to become better educated and pledged $500,000 to black-led organizations. Unfortunately for Wallen even with his efforts to be redeemed many still think the country moved on way too quickly as he continues to sell out and top charts nationwide. Although many moved past the incident it brought in a very much-needed conversation about race's relationships within country music.
Morgan Wallen leads with a track called "Born With A Beer In My Hand" where he instantly addresses that he "ain't the devil that I acted like years ago." Wallen's production is beyond impressive throughout the record especially records like "Sunrise" and "Cowgirls" (feat. ERNEST). Wallen has many solid tracks on the album a couple of personal favorites include "Everything I Love" and "Man Made in a Bar" (feat. Eric Church).
Wallen is known for tapping into multiple genres in his music, sticking to the country as his core genre adding in pop elements and even collaborating with rock country artist Hardey along with rap artist Lil Durk. In this record Wallen sticks to what he's good at with being able to go into multiple country subgenres which I can best describe as a modern country vibe to a western country sort of tone.
"Last Night" killed it on the charts as it sits atop Billboard Hot 100 and has been a part of the top 100 for the last six weeks. Four of the songs are in the top 10, 8 within the top 20, and all thirty six songs are top 100.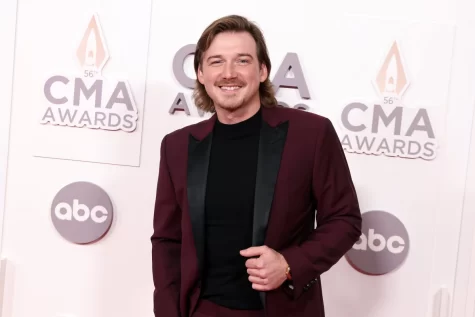 Some of the most impressive tracks on the record are "One Thing At A Time", easily his highest budgeted produced song on the record. The song, like most of the songs on the project, talks about his struggles with alcohol and relationships, a common theme throughout his records. In the second verse, he says "You say I gotta get over you and get sober too." Just one of many verses going back to the theme of a lot of his songs.

Morgan Wallen's "One Thing at a Time" is a roller coaster and shows his highs and lows over the last few years and provides strong themes and meaningful music throughout the dozens of songs with little to no meaningless songs. 
No matter how you feel, if you want a showcase of good modern country music Morgan Wallen's "One Thing at a Time" is a great listen and shows a ton of self-growth if you're willing to strap in for the crazy 110-minute runtime. If I were to give a rating I'd give it a solid 7.8/10 a strong showing but too many songs to give it a higher grade, in this case less I believe would have been better.